Take a look at our successful DURO DESIGN past projects to get a picture of our work.
Knihovna v podkroví, Brno
Architekti: Atelier nolimits, Ing. arch. Tereza Ježková
Pro brněnský Ateliér nolimts jsme vyráběli atypickou knihovnu do podkrovního bytu v centru Brna.
Díky menšímu prostoru jsme vybrali subtilní materiál, aby knihovna působila vzdušně. Ocelová konstrukce je doplněná skleněnými policemi, které celkový dojem lehkosti ještě umocňují.
Použité sklo je tvrzené, unese bez problému potřebné knihy i dekorace. Spodní skříňku jsme vyrobili z platinově bílého lamina s výklopnými dvířky bez úchytek.
Jsme rádi, že si architekta vybrala povrchovou úpravu bezbarvého laku. Naše čistá práce a způsob broušení tak zůstaly viditelné a přispěly k estetickému zážitku celé knihovny.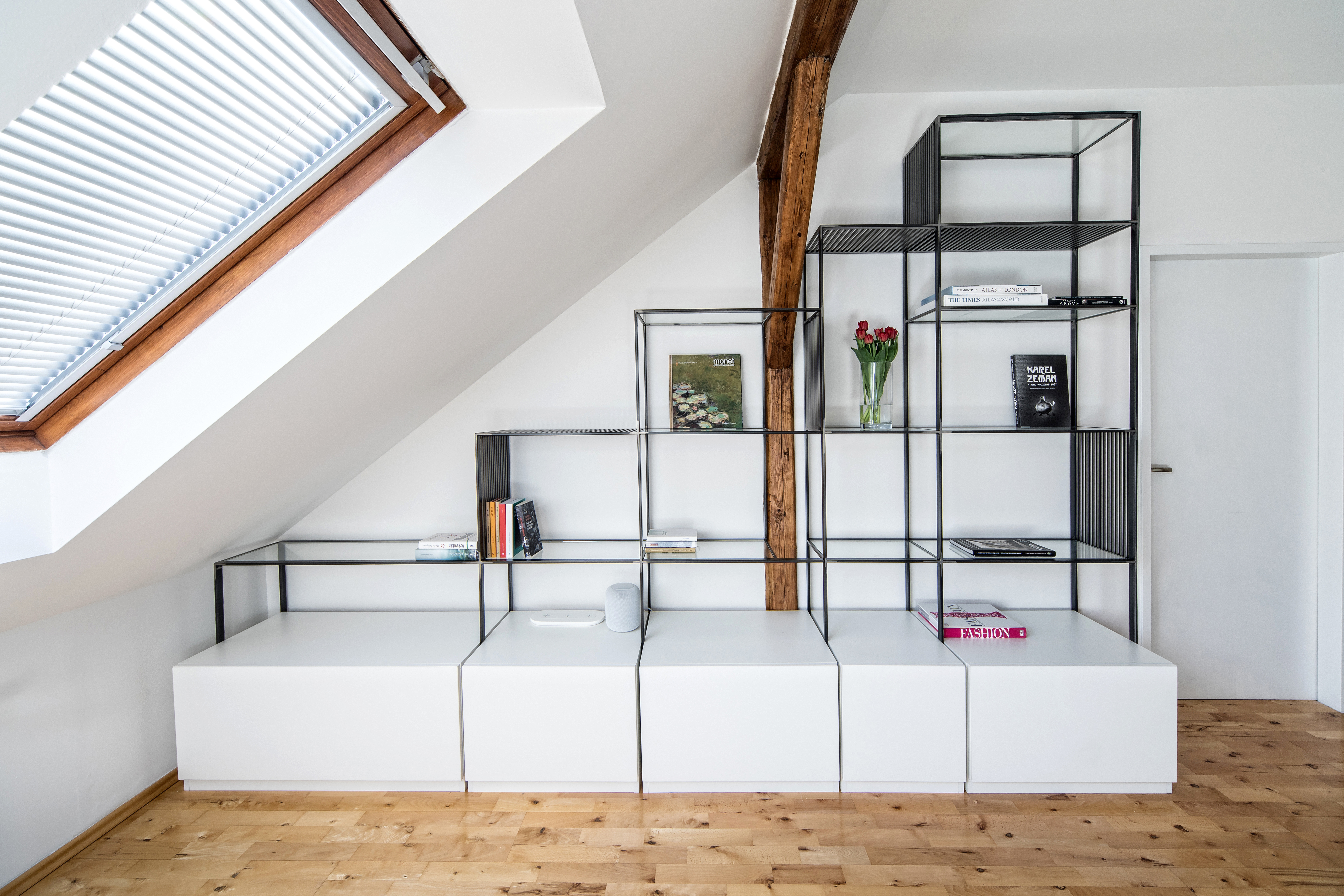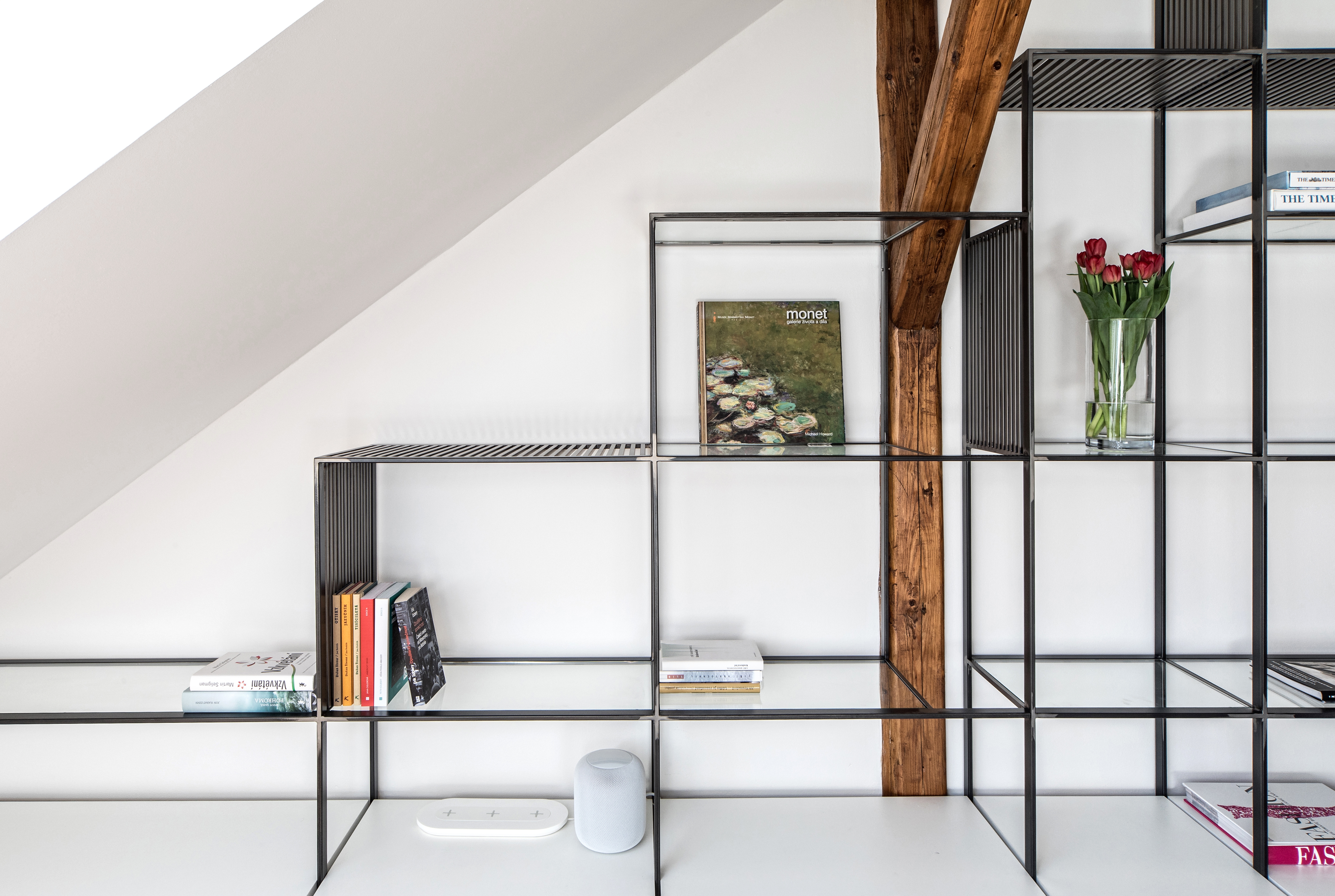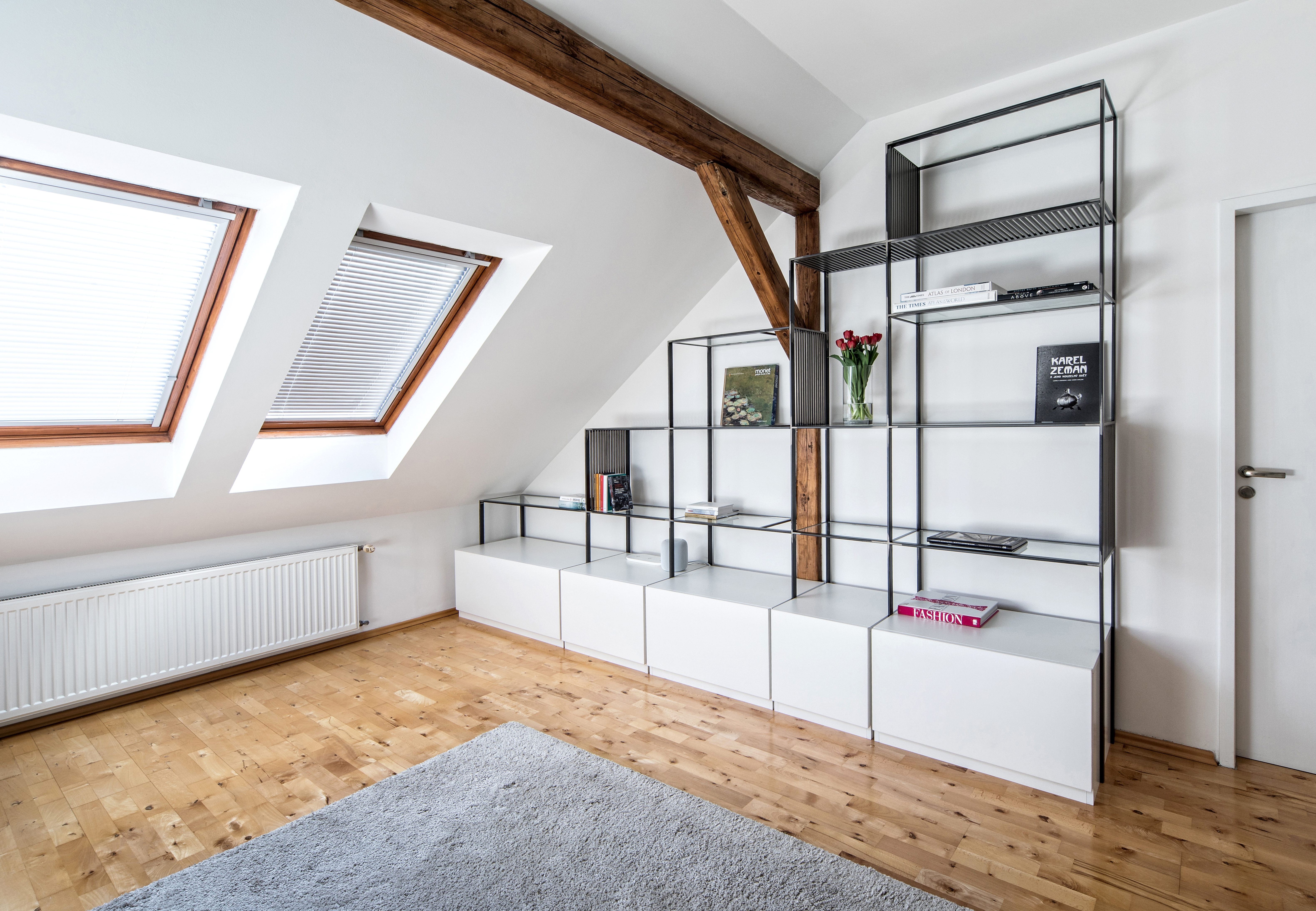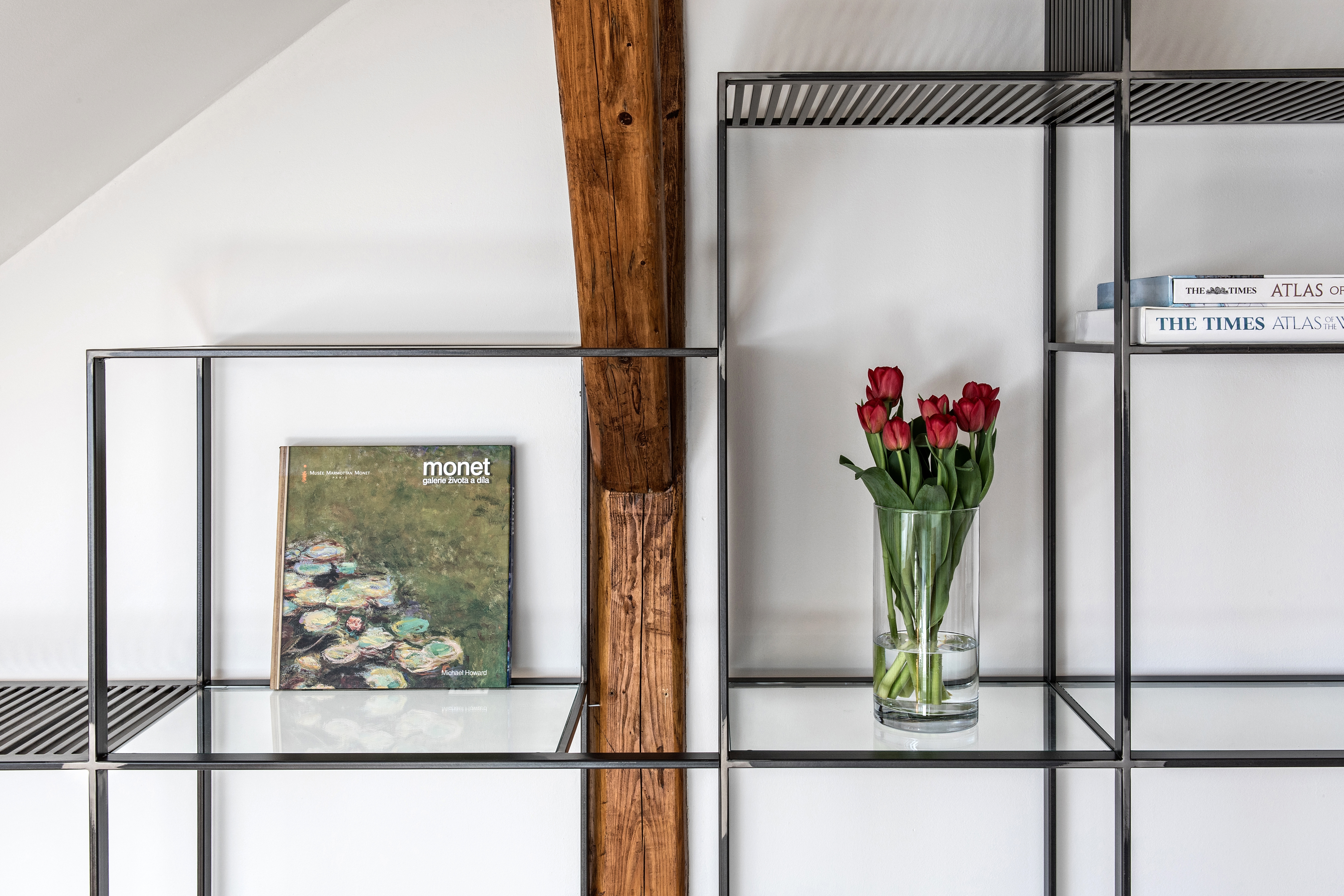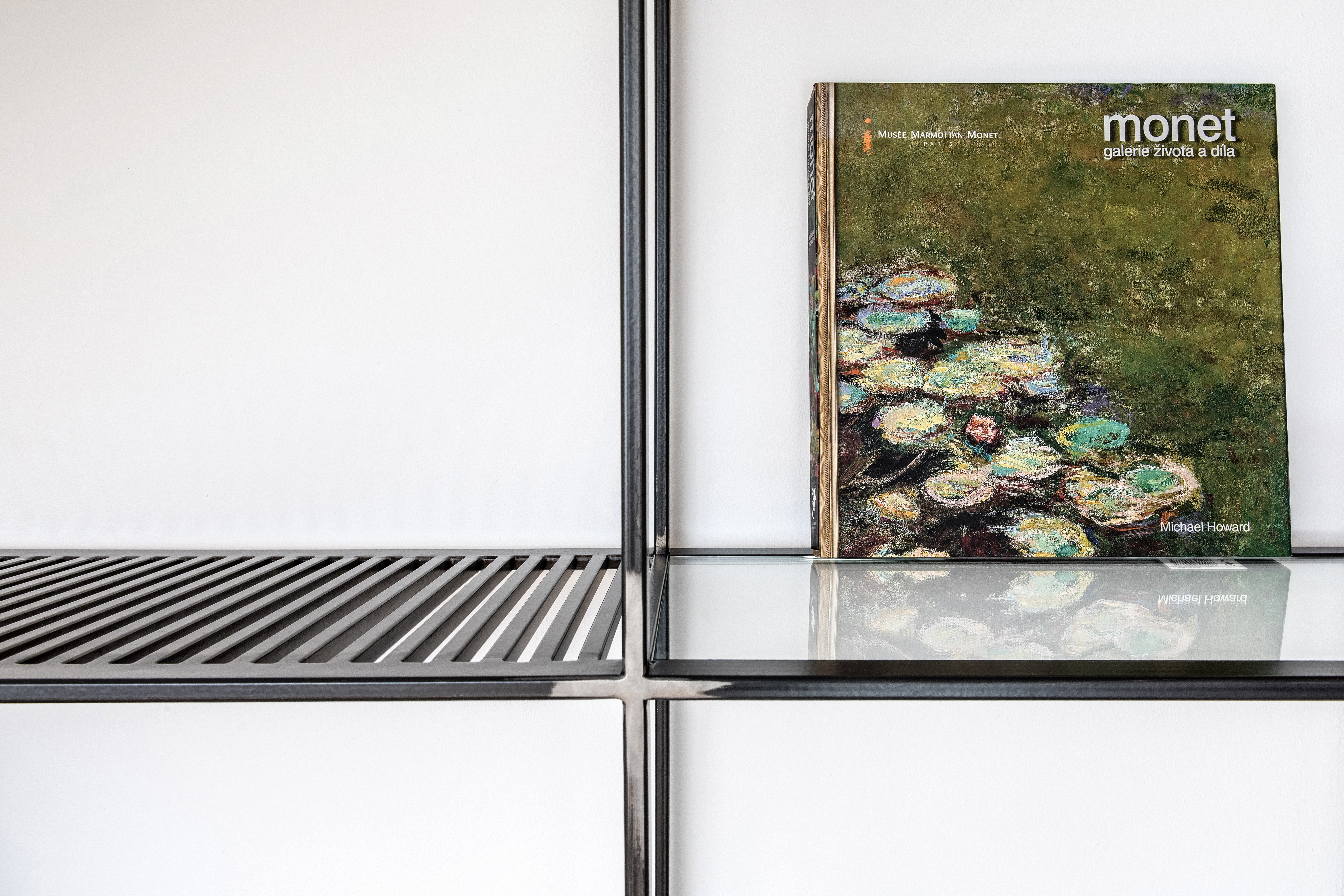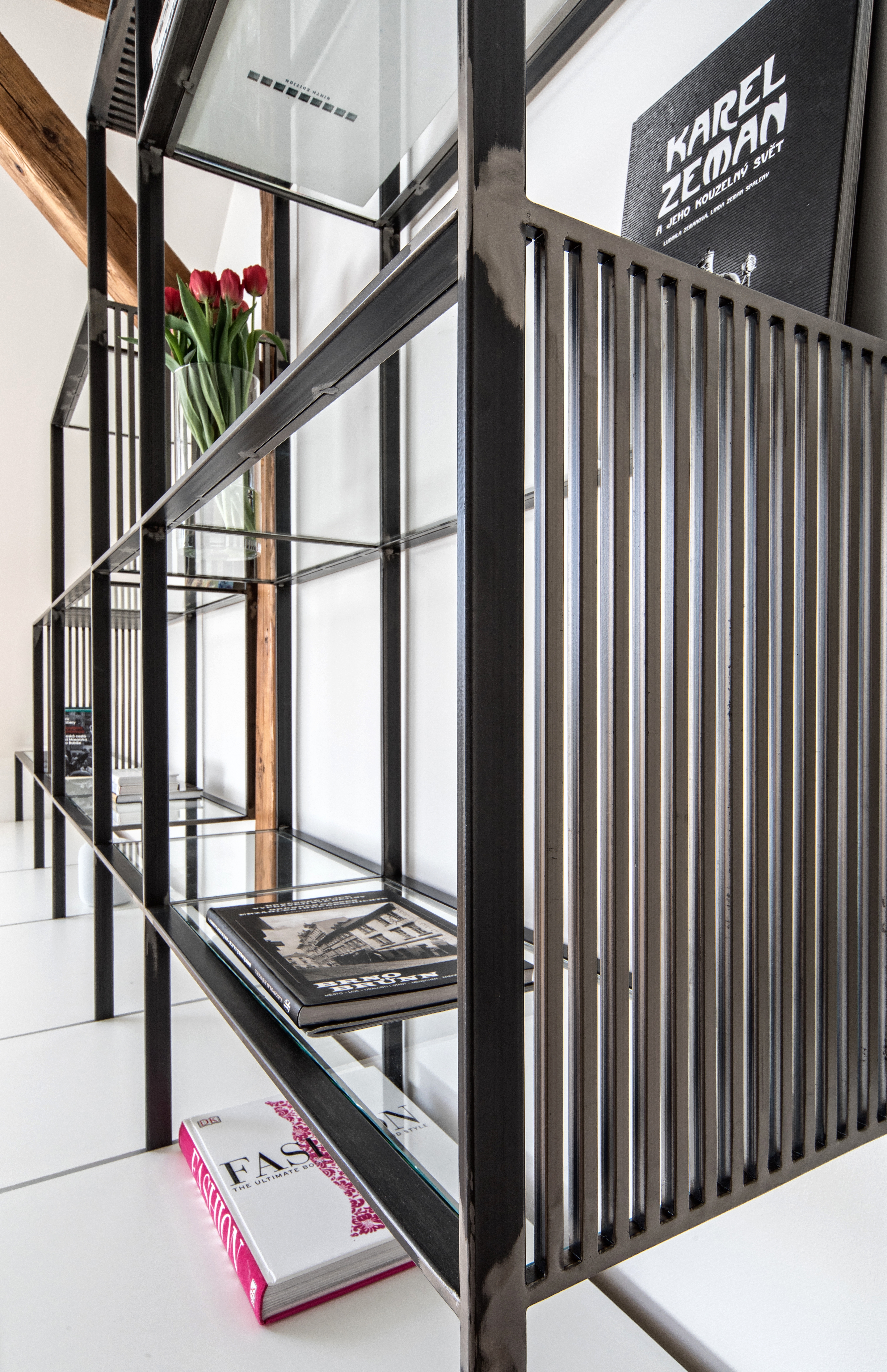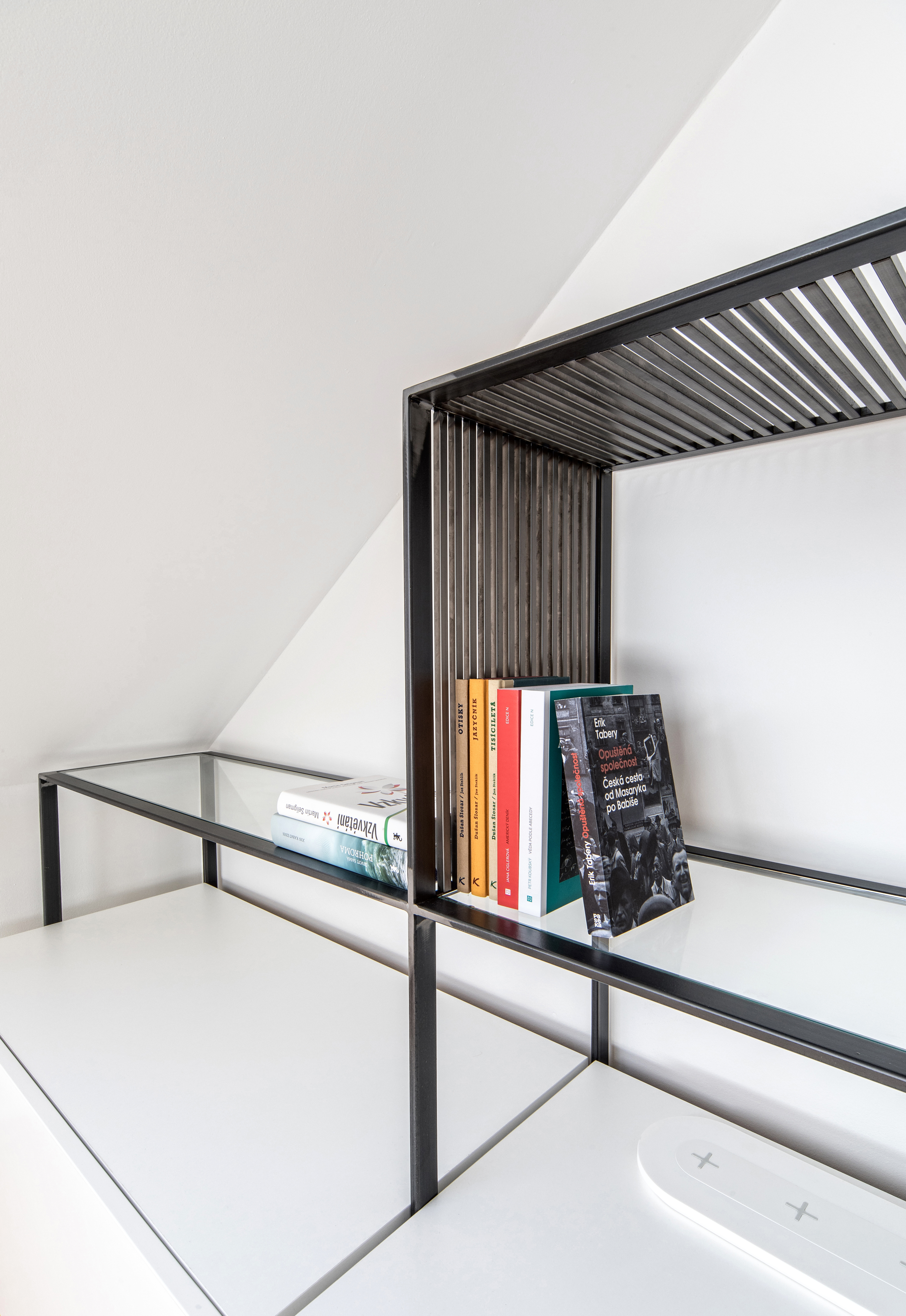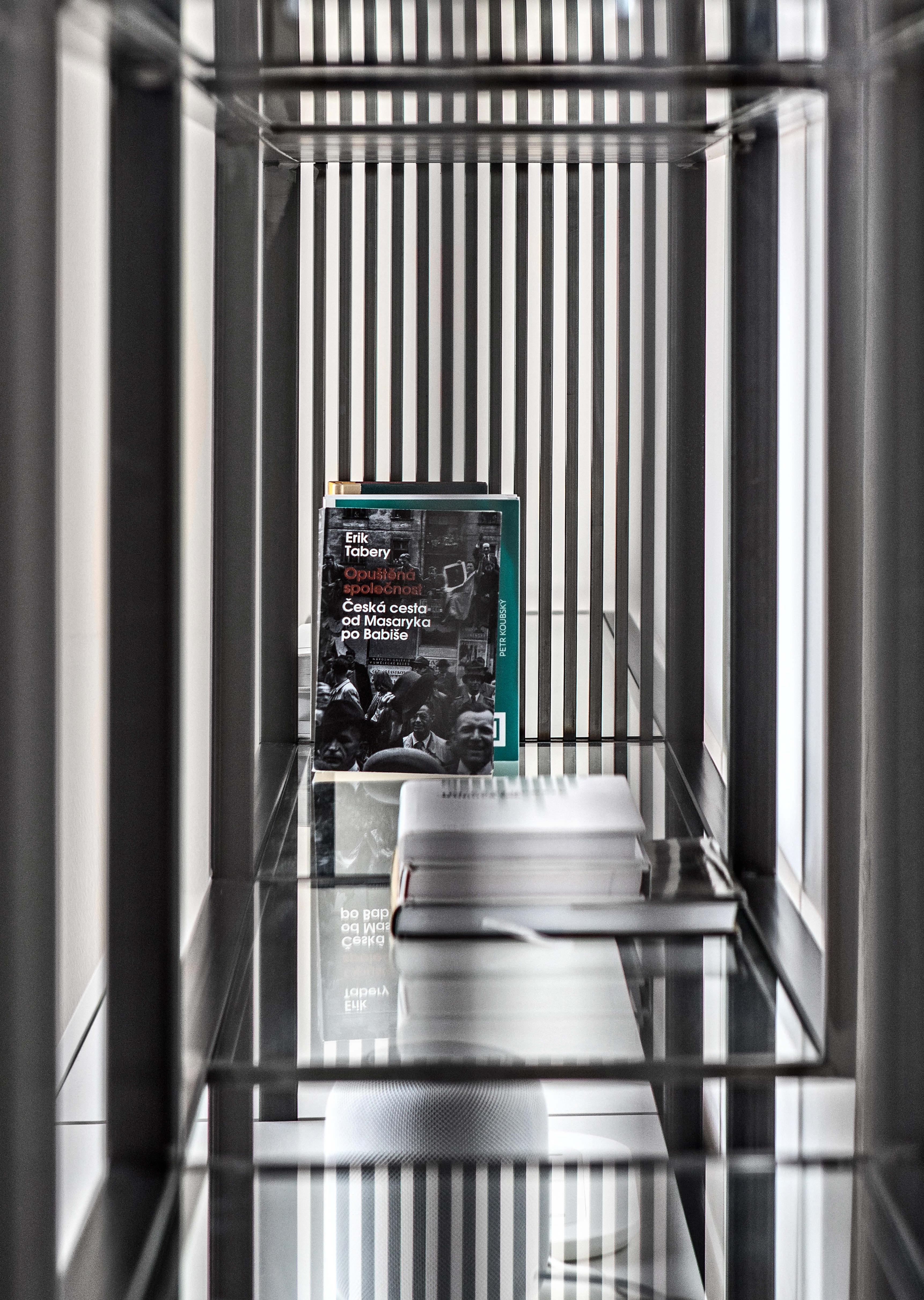 Men's Tailor Victoriano in Prague
Architects: Markéta Bergerová
Every metal construction at this Men's Tailor was made by us.
Our architect designed metal rack system to hold men's shirts in various sizes tailored specifically to client's needs.
In this particular case, in order to speed up the whole production process, we delivered our products already including laminate shelves. Frames are painted black to complement elegant interior.
Minimalist legs of meeting table are designed in the shape of golden "T".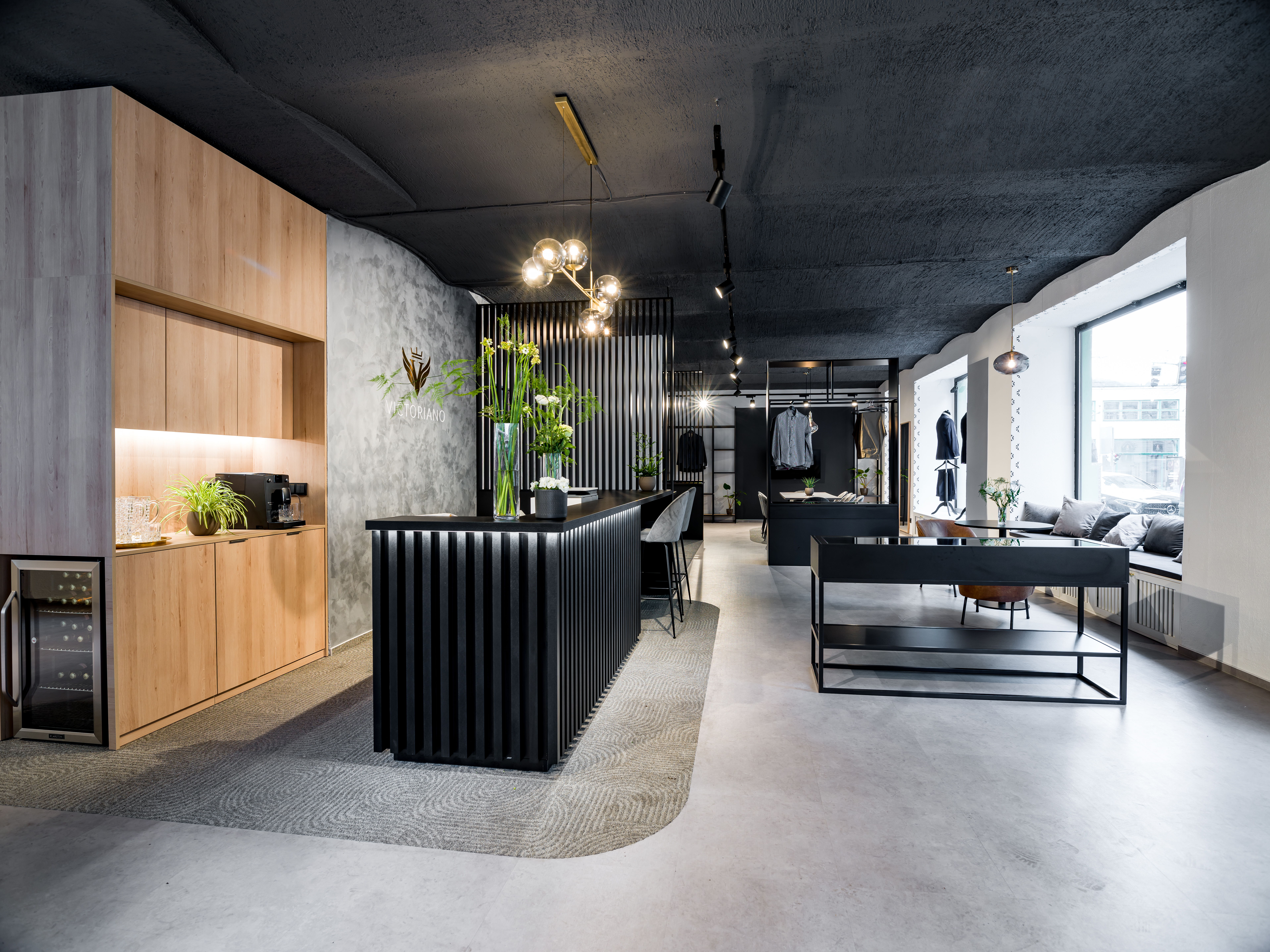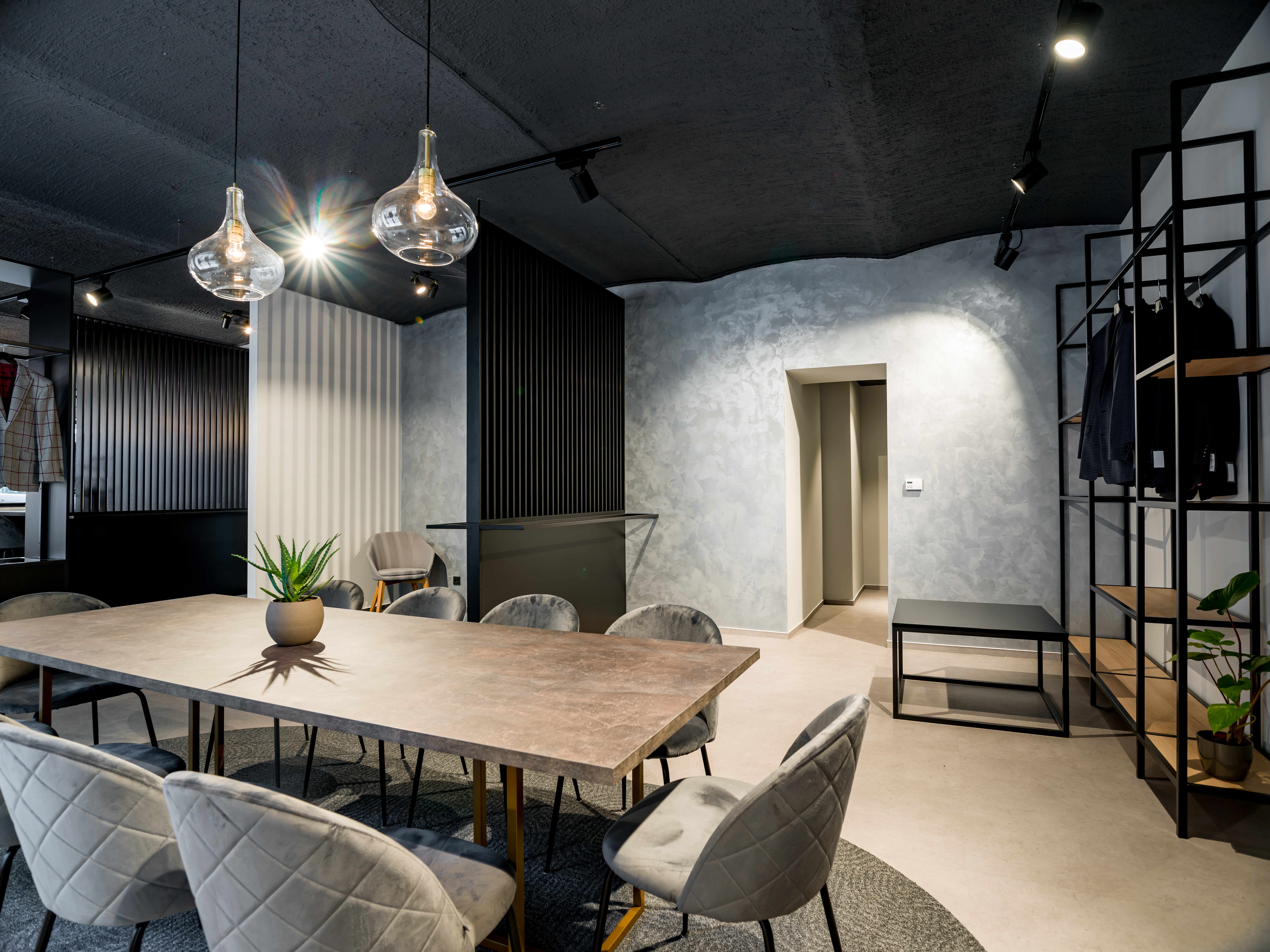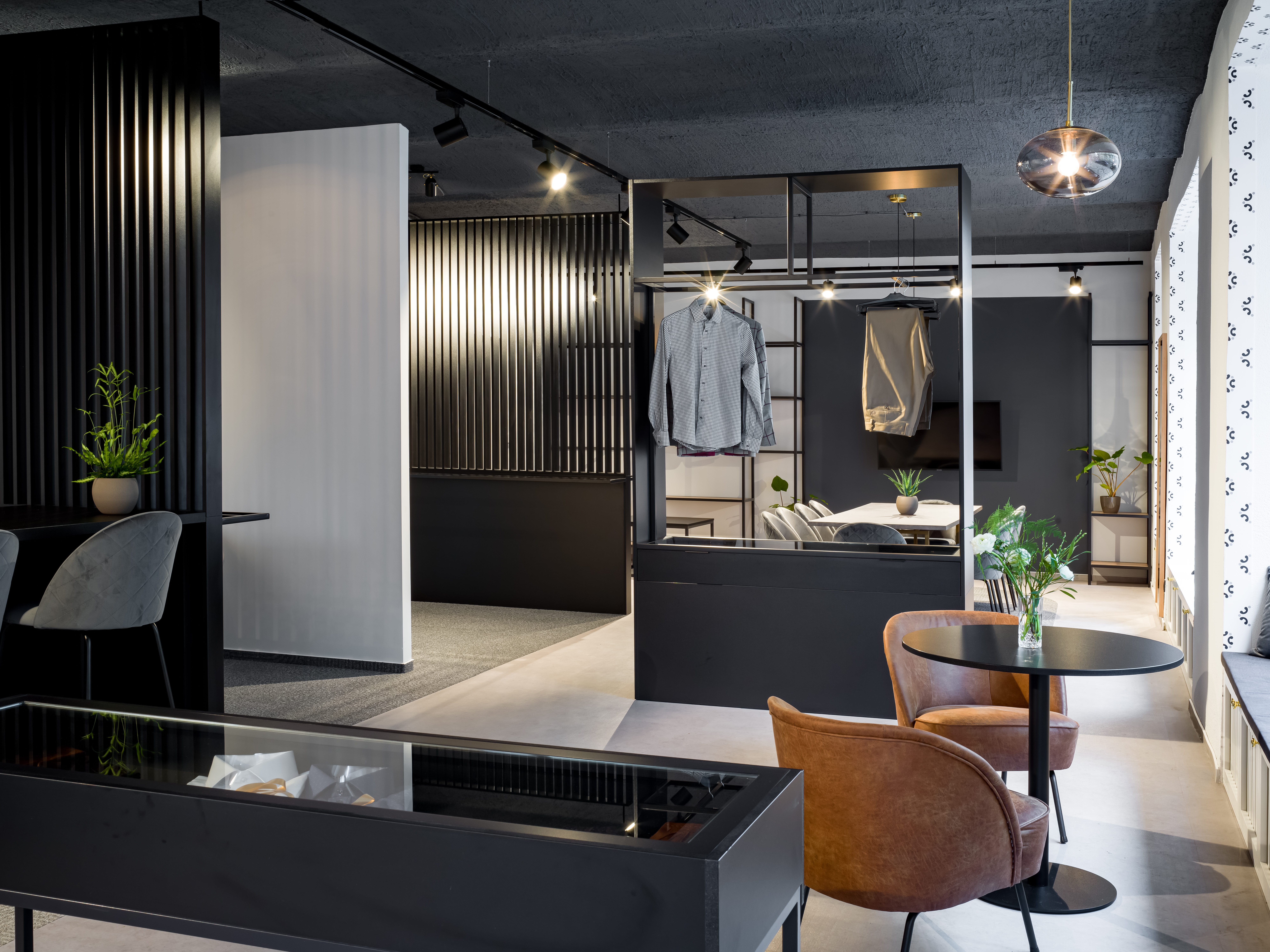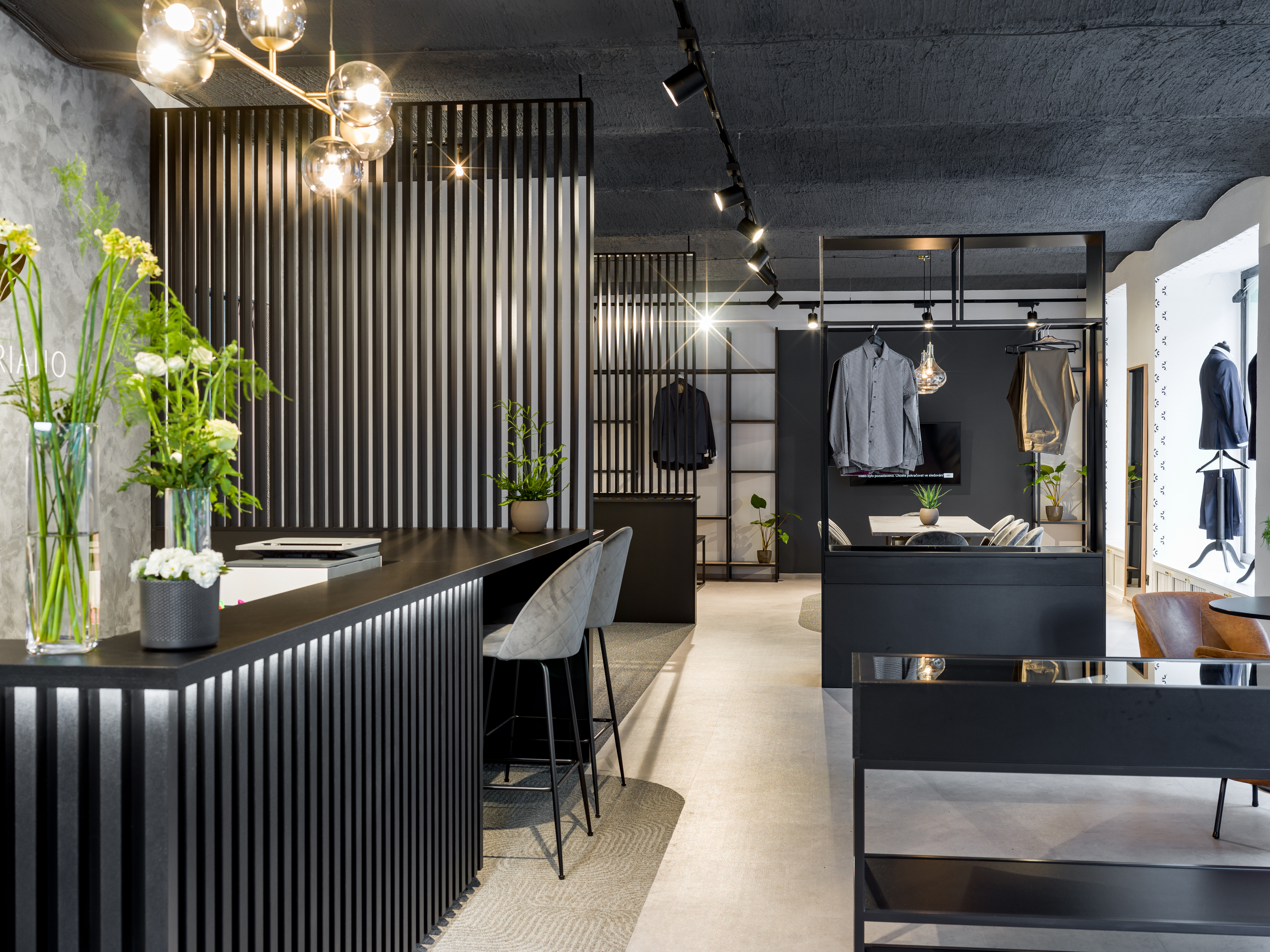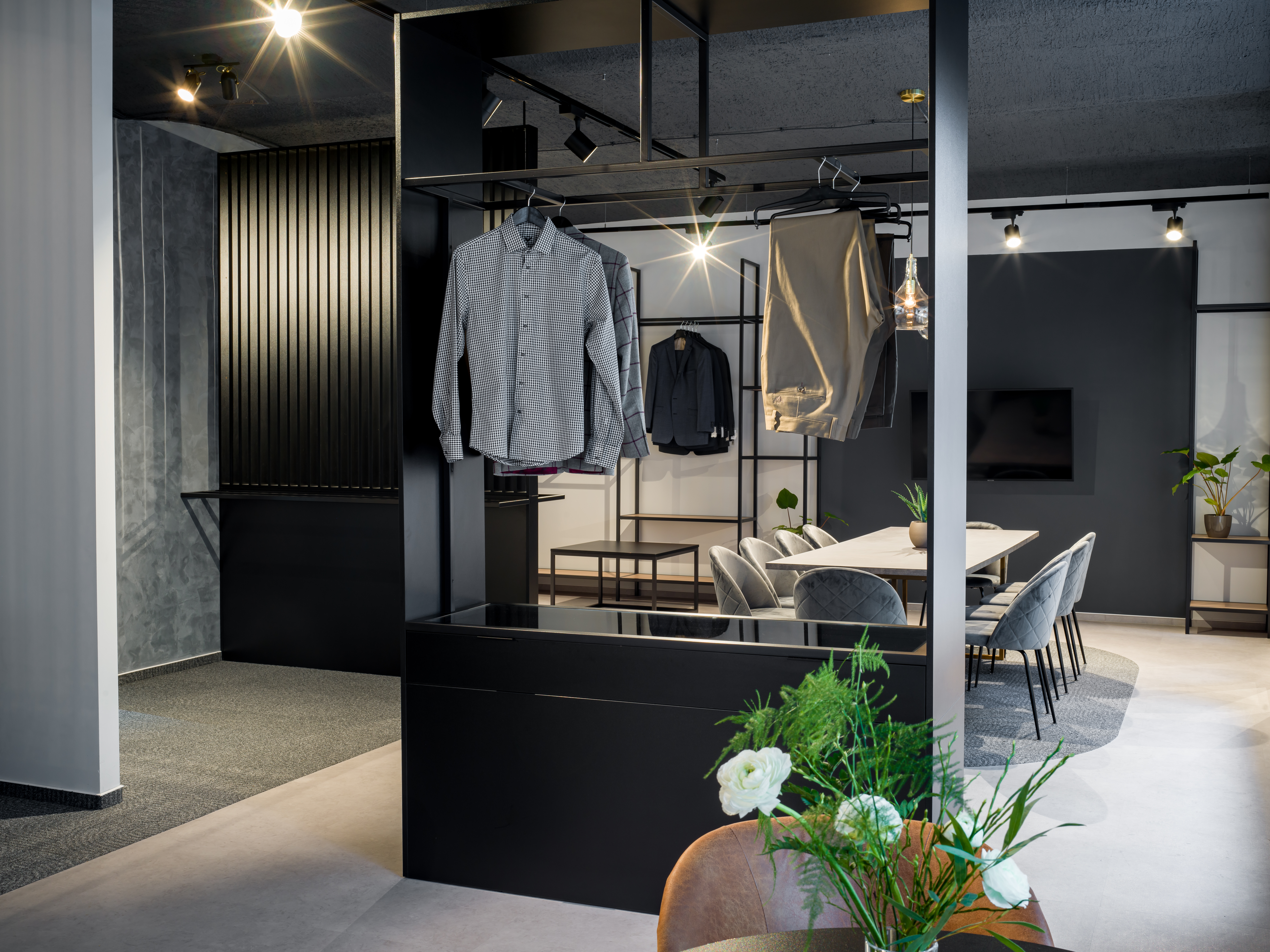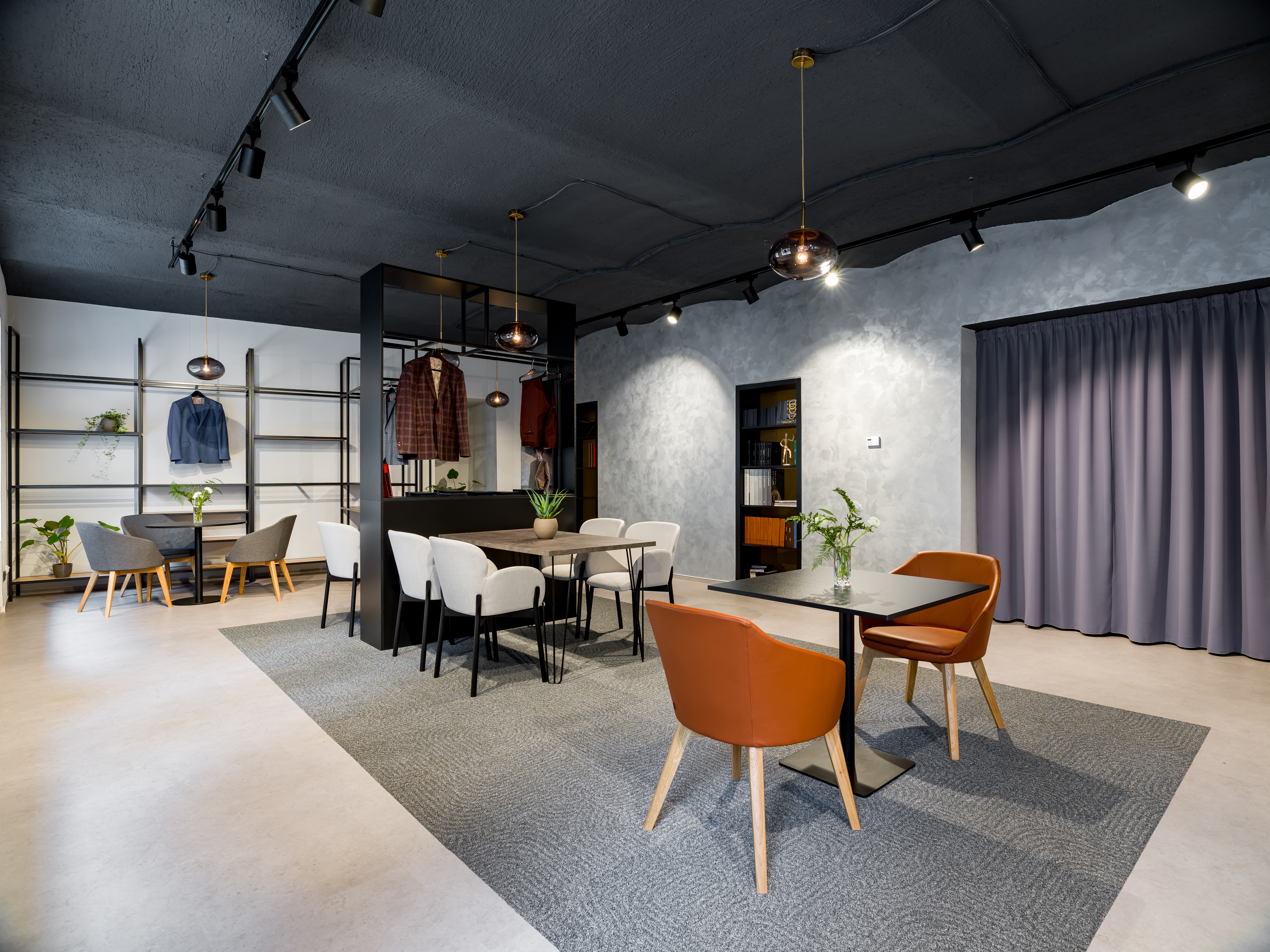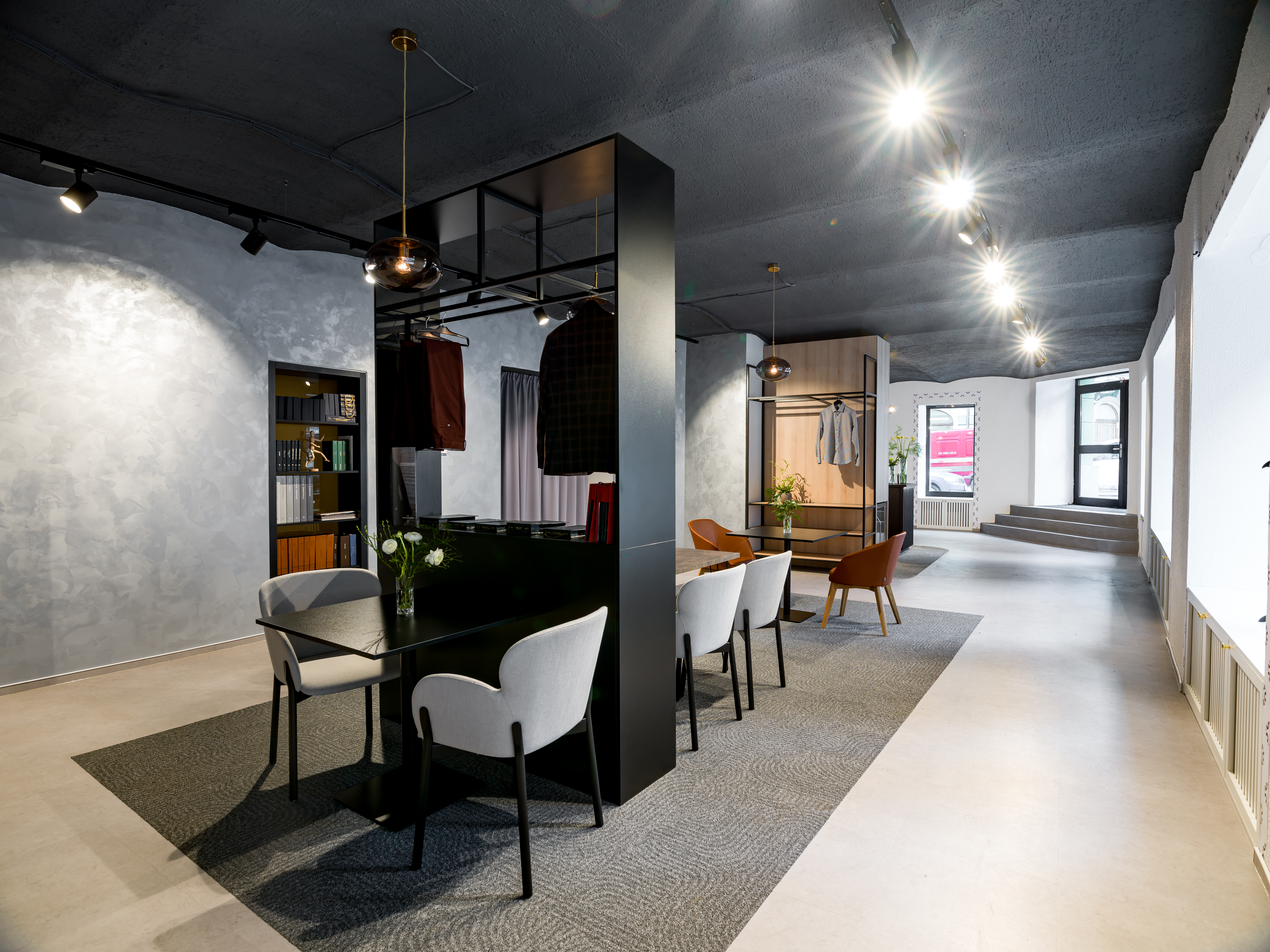 Architects: Studio Perspektiv
ESET company tasked us with crafting metal parts for furniture in newly established office spaces. Interior design feels elegantly industrial, making it an ideal candidate for products out of DURO workshop.
We designed bold metal ESET logo positioned right at the entrance. Background has been furnished into a spacious kitchen equipped with shelf system reaching from the floor all the way to the ceiling. We also added two smaller all-metal kitchenettes. Prominent bar counters decorated by aesthetically arranged U-shaped sheet metal represent yet another addition to this project from us.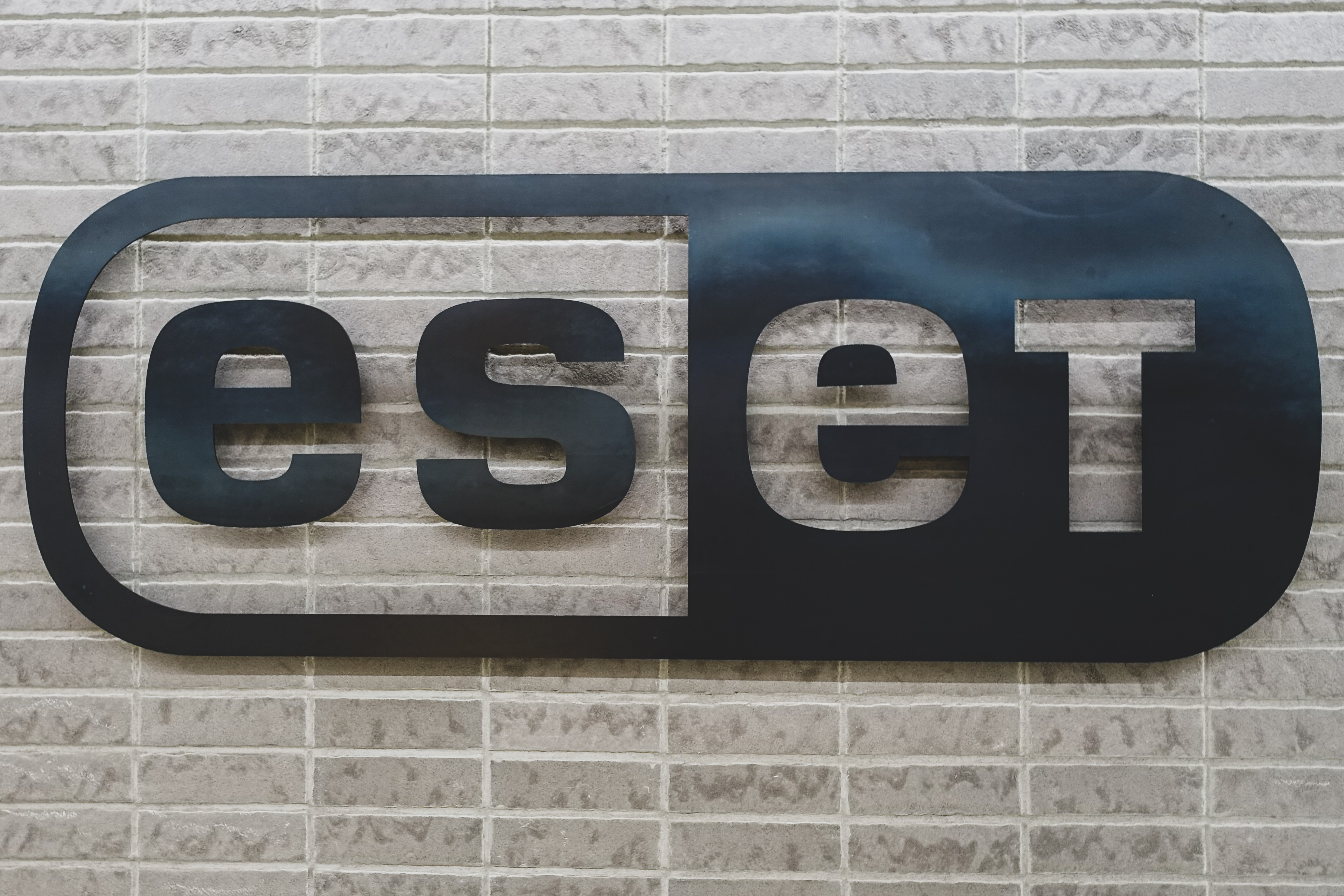 Office space in Jalta arcade
Since we come from Brno, we are very glad that The Jalta Palace, which was not kept up for a long time, is finally being reconstructed. All of the furniture for the law firm KORUPAHELÁN is mainly made of steel, every single piece of it is large-sized.
What was really important for us, was the idea of totally pure outline of each sheet. The enormous challenge was a library in the shape of capital letter "L". The length of one arm of it has 317 cm and the other 183 cm, the library itself is 205 cm high.
There are two other dominant objects, the reception and the bar table in the kitchen. Especially for the kitchen we figured out a shelving system. Another special shelf with wooden panel which bears washbasins is located in the toilet.
photo: Martin Zeman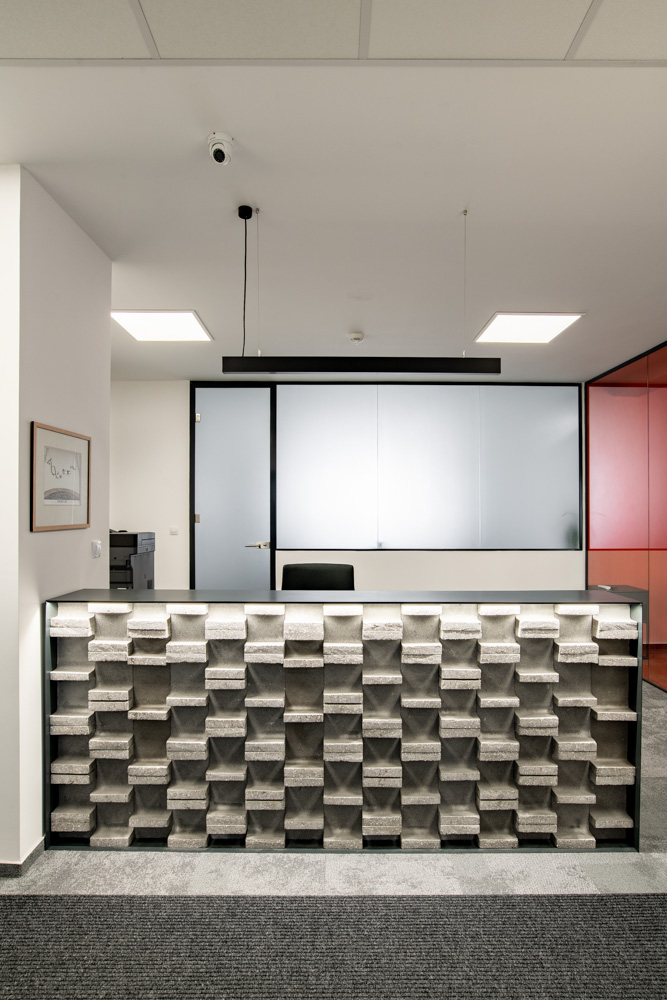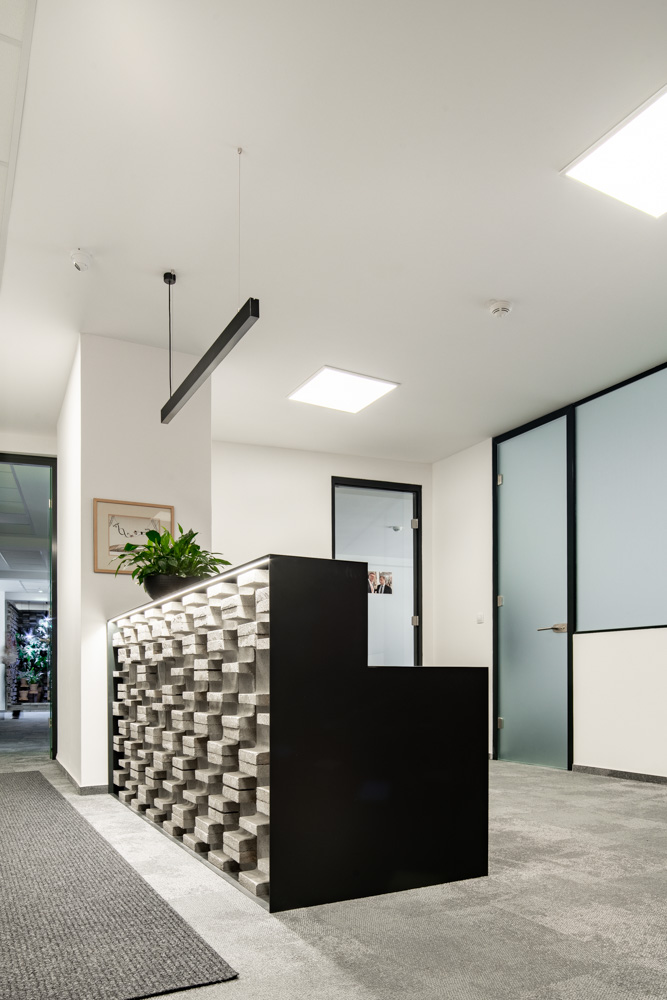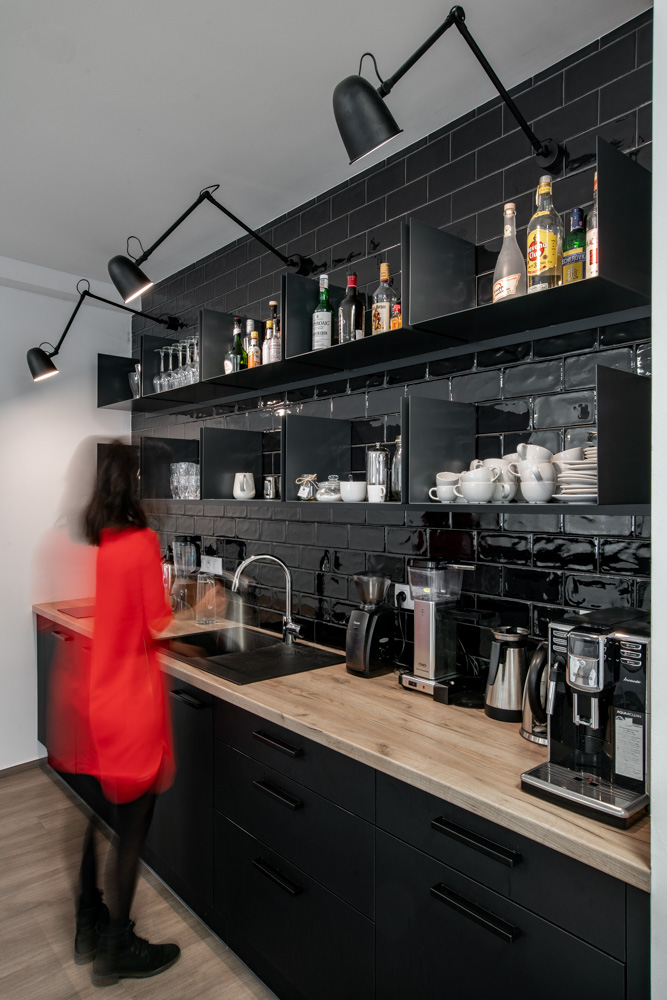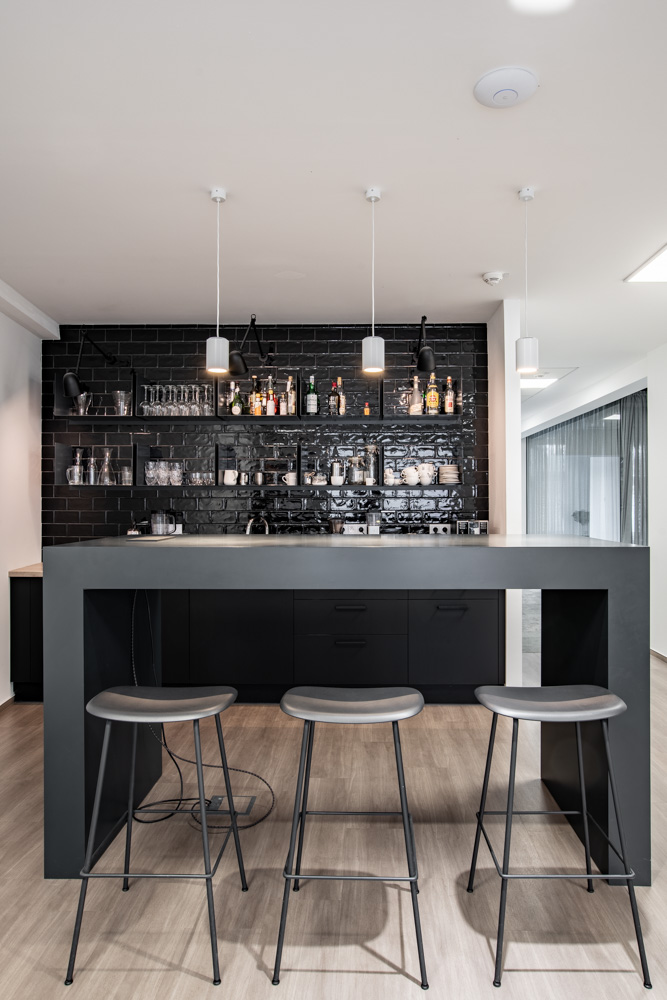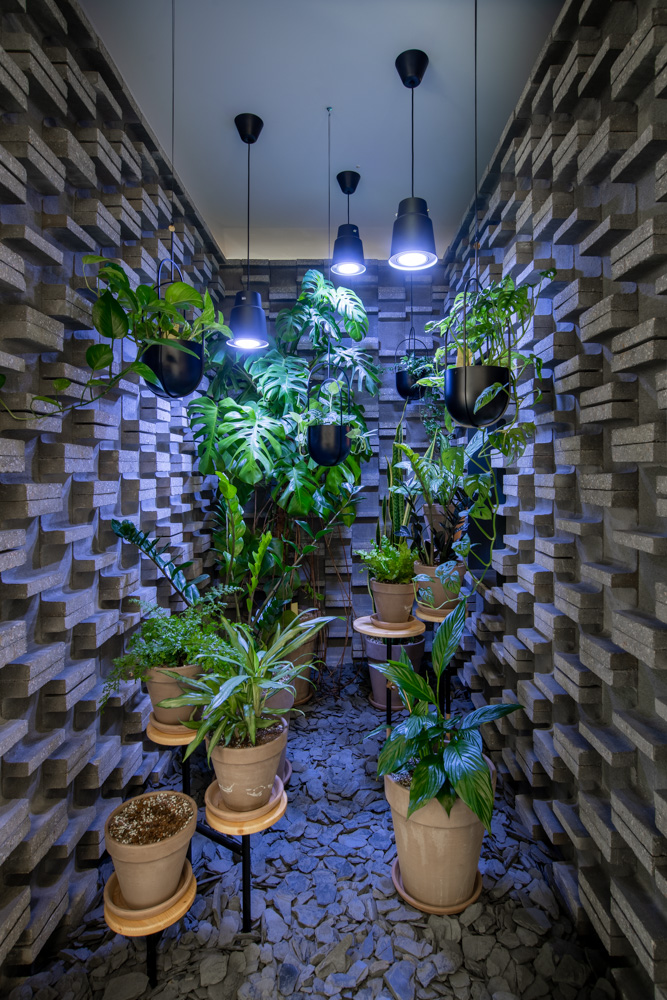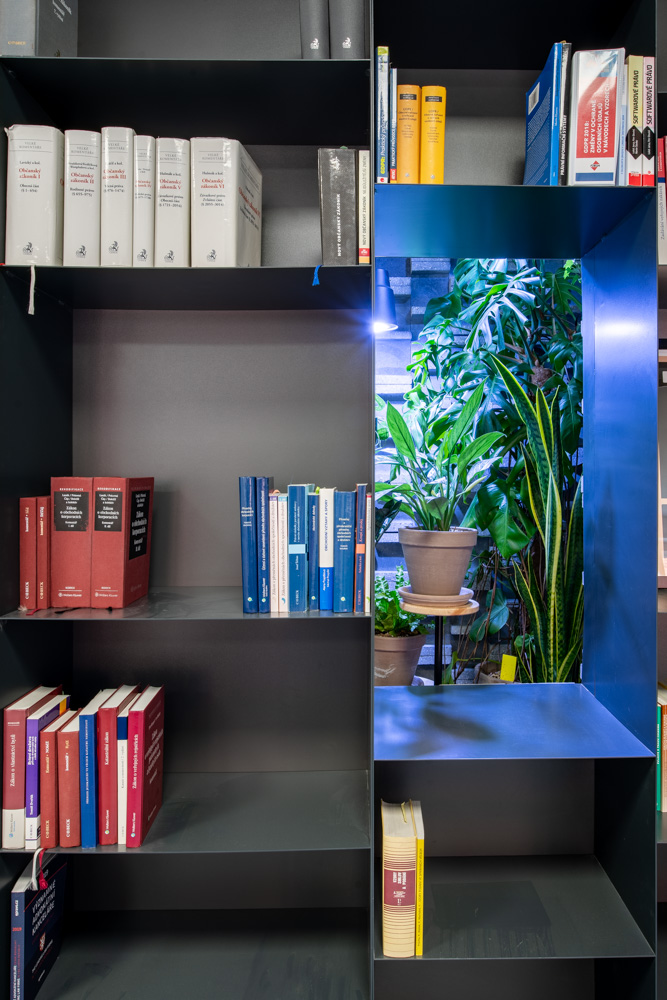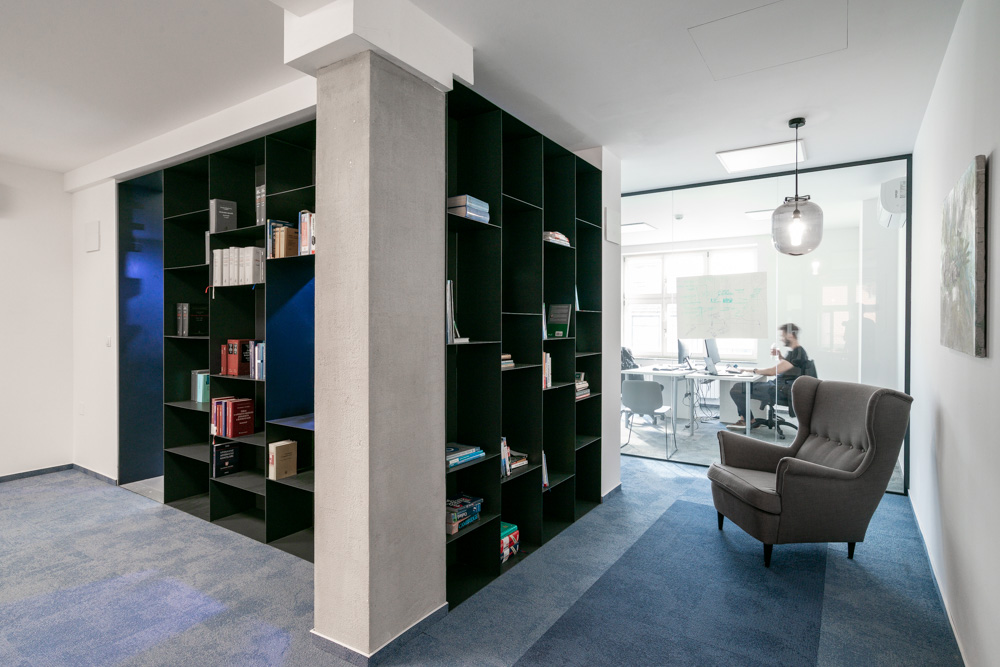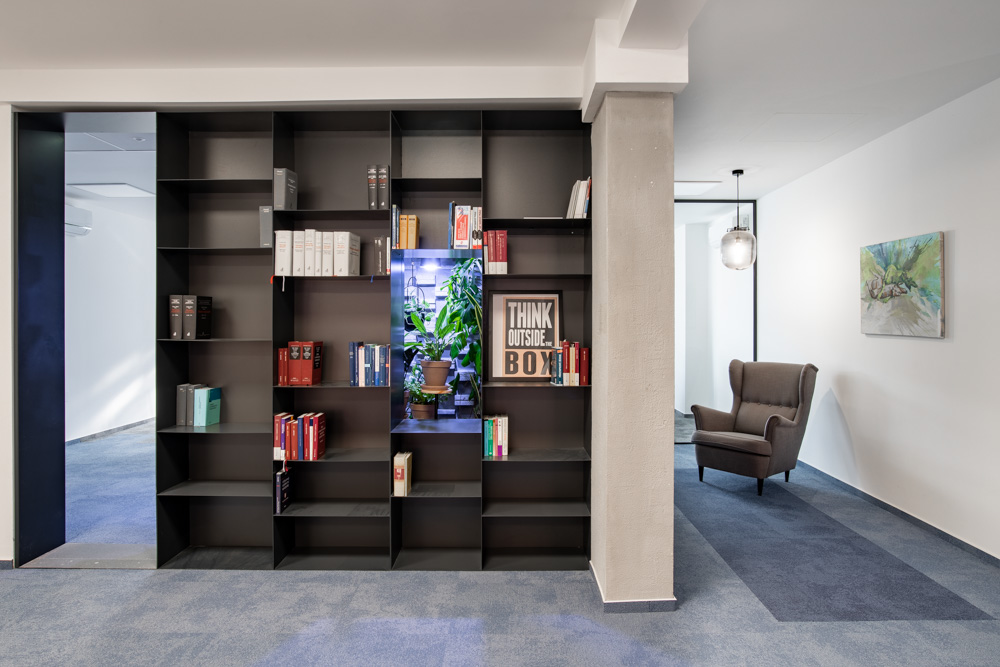 Café Typika – Praha Nusle
In 2018 we participated in realization of Café Typika in Prague, Nusle. We were assigned to create design furniture made of metal. Our multifunctional shelves are created in minimalistic style and black design.
There was a danger that some technical details would be treacherous and could spoil the elegant interior – so we came up with the solution of invisible anchoring of the shelves. By the same way we hid the electric cable for lights. Very distinctive is also curved pipe on the ceiling, which copies the shape of the bar and is supposed to carry lights.
The white table legs of the original table, which you can see right after entering the café, are complemented by white delicate shelves that are attached all over the wall and their purpose is to present variety of served coffee. The table legs also repeat at the bar table.
photo: Lucie Čapková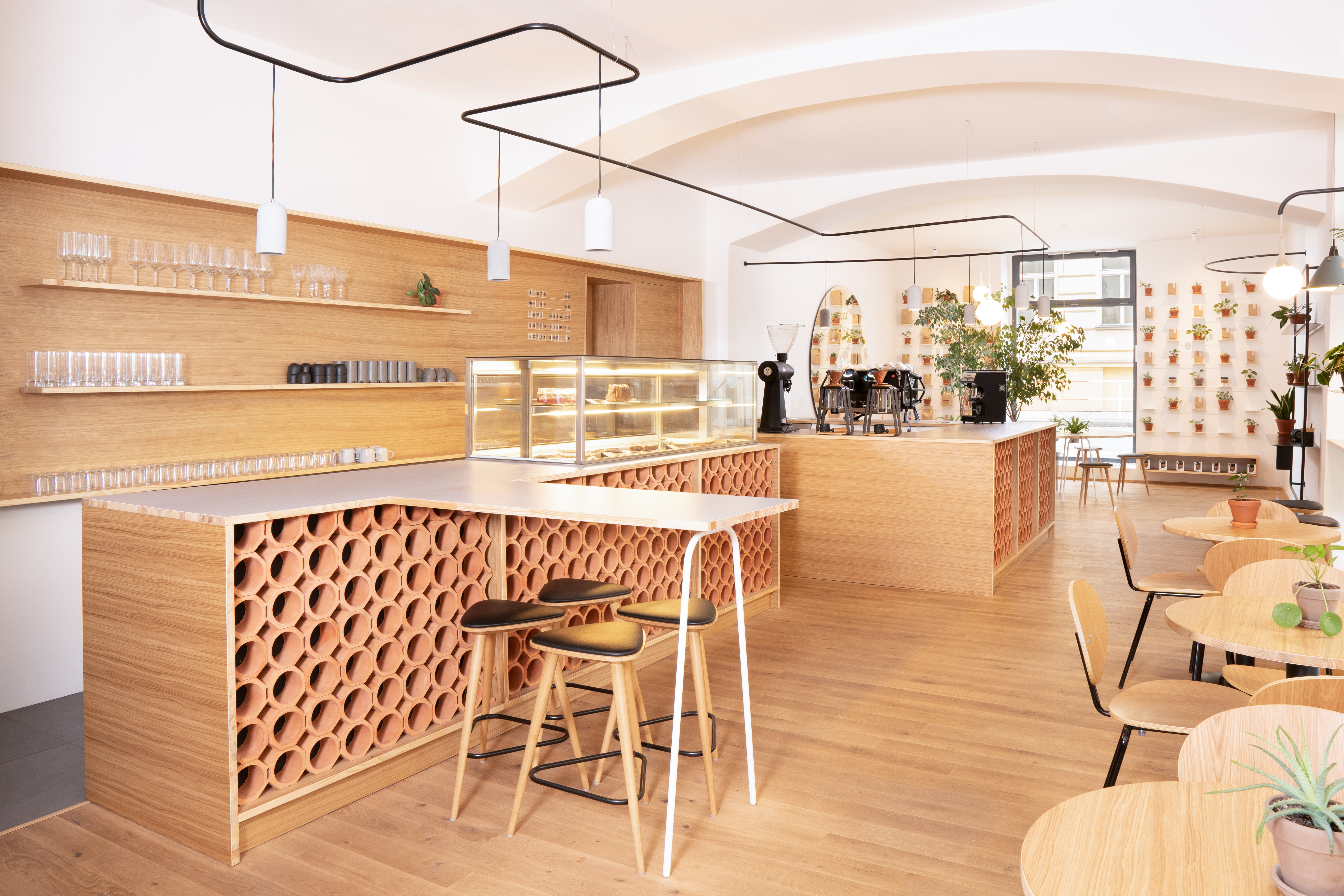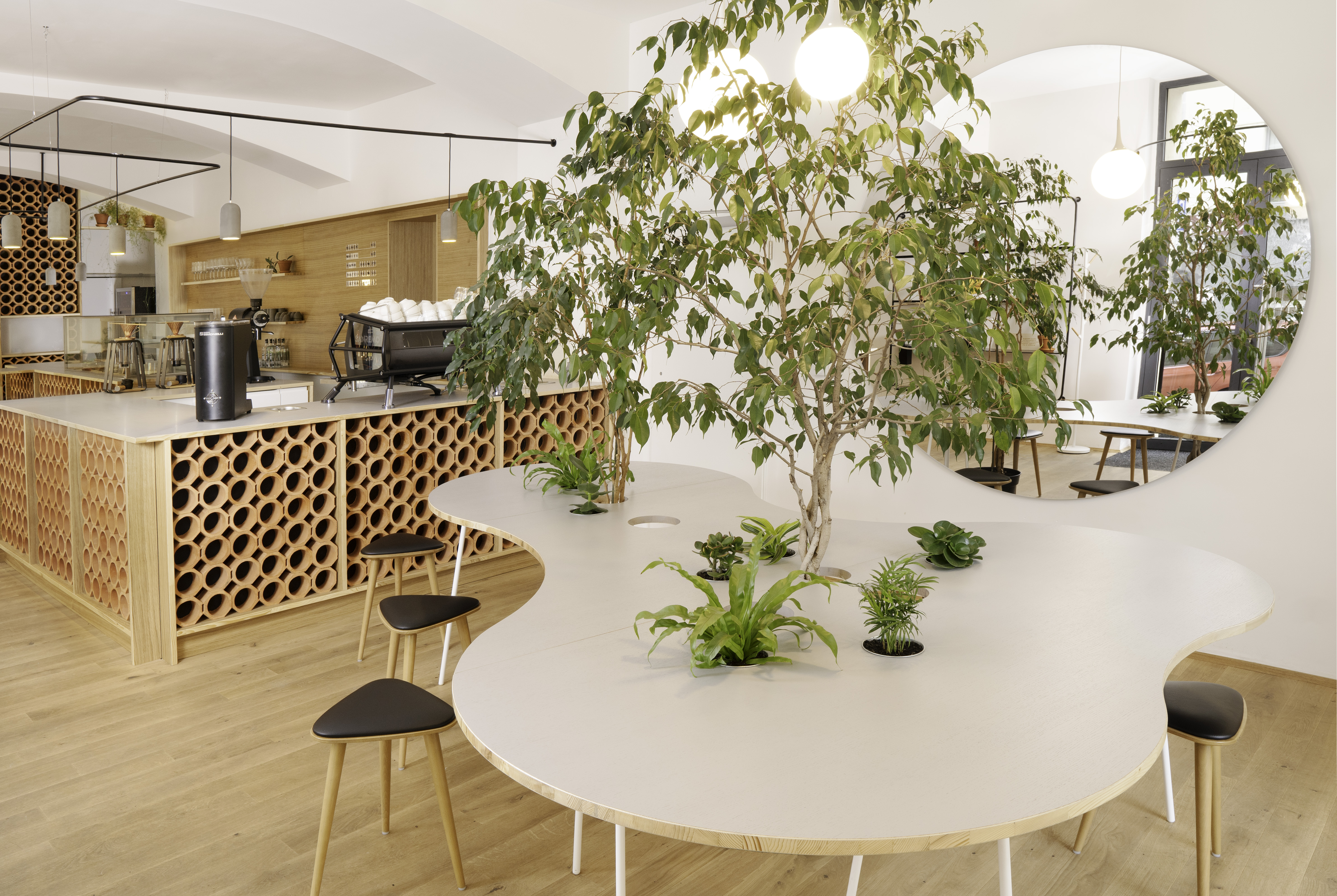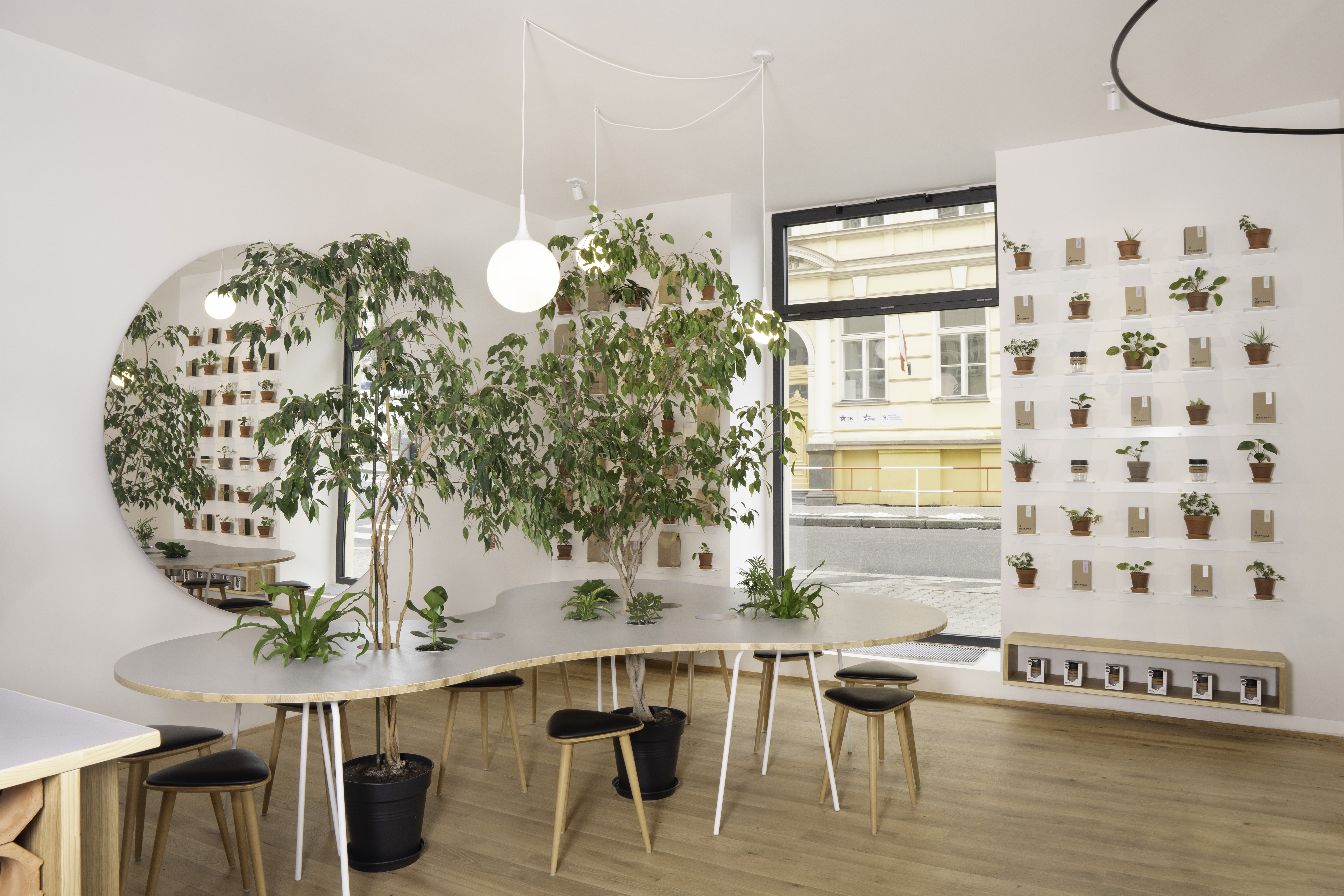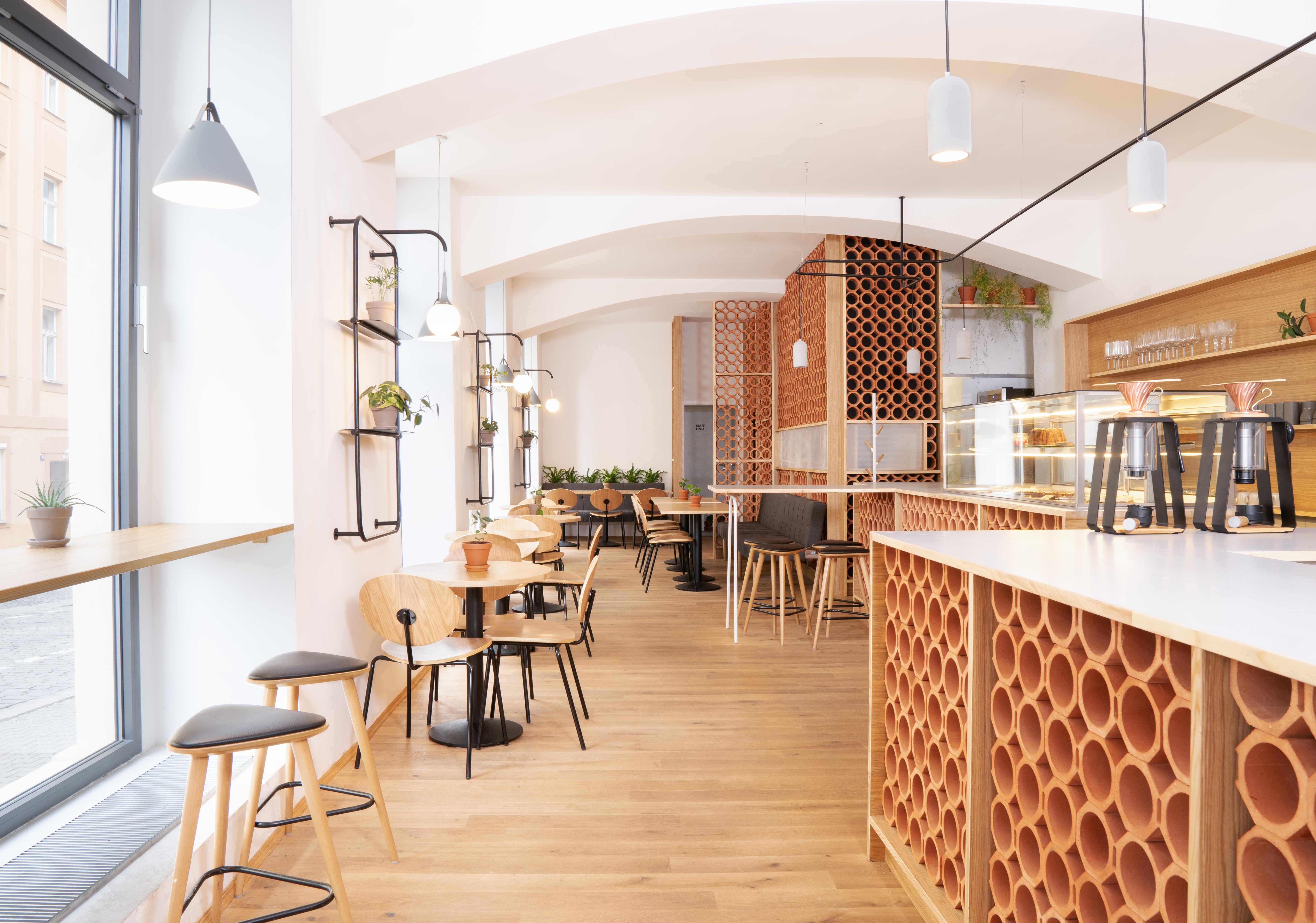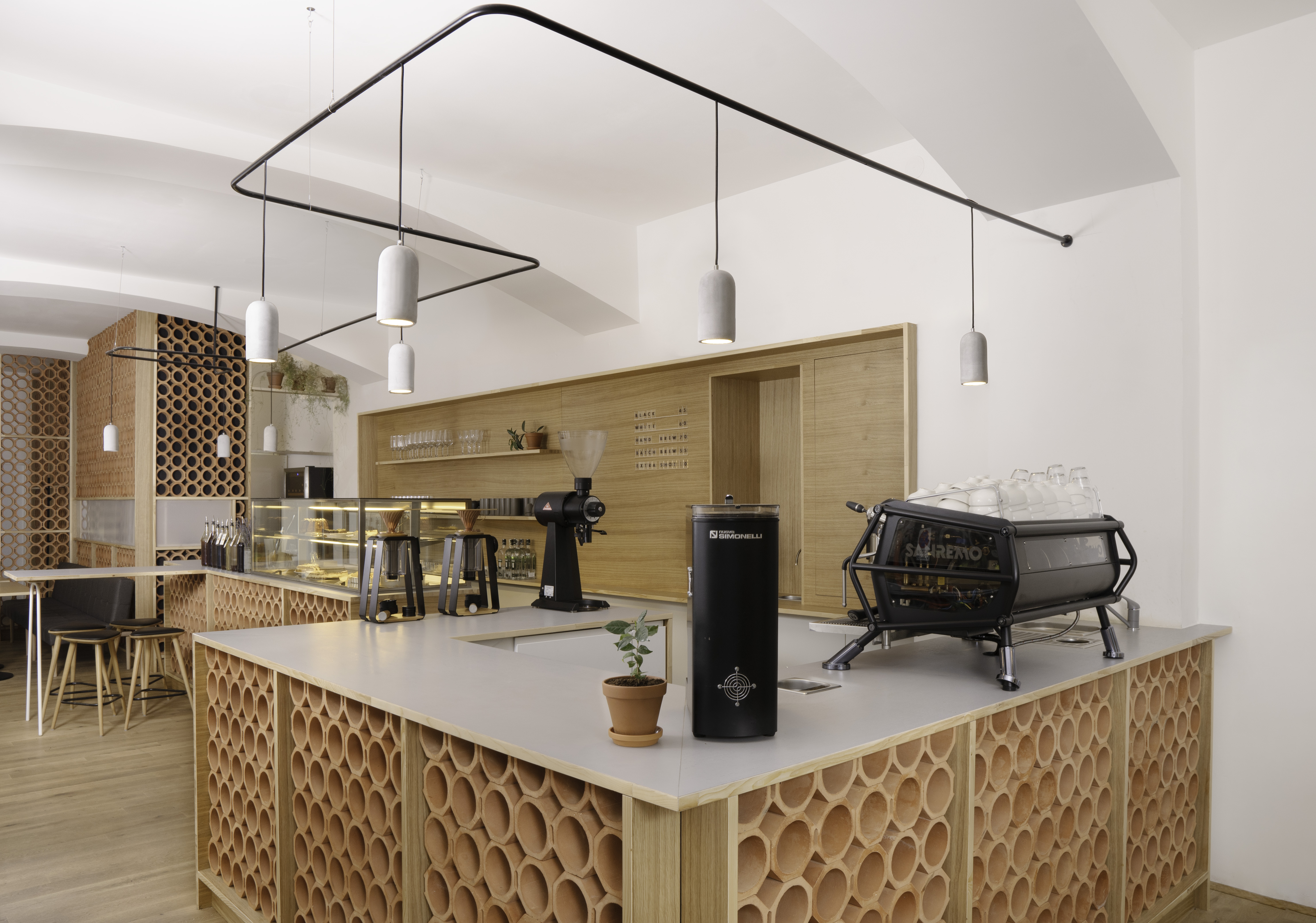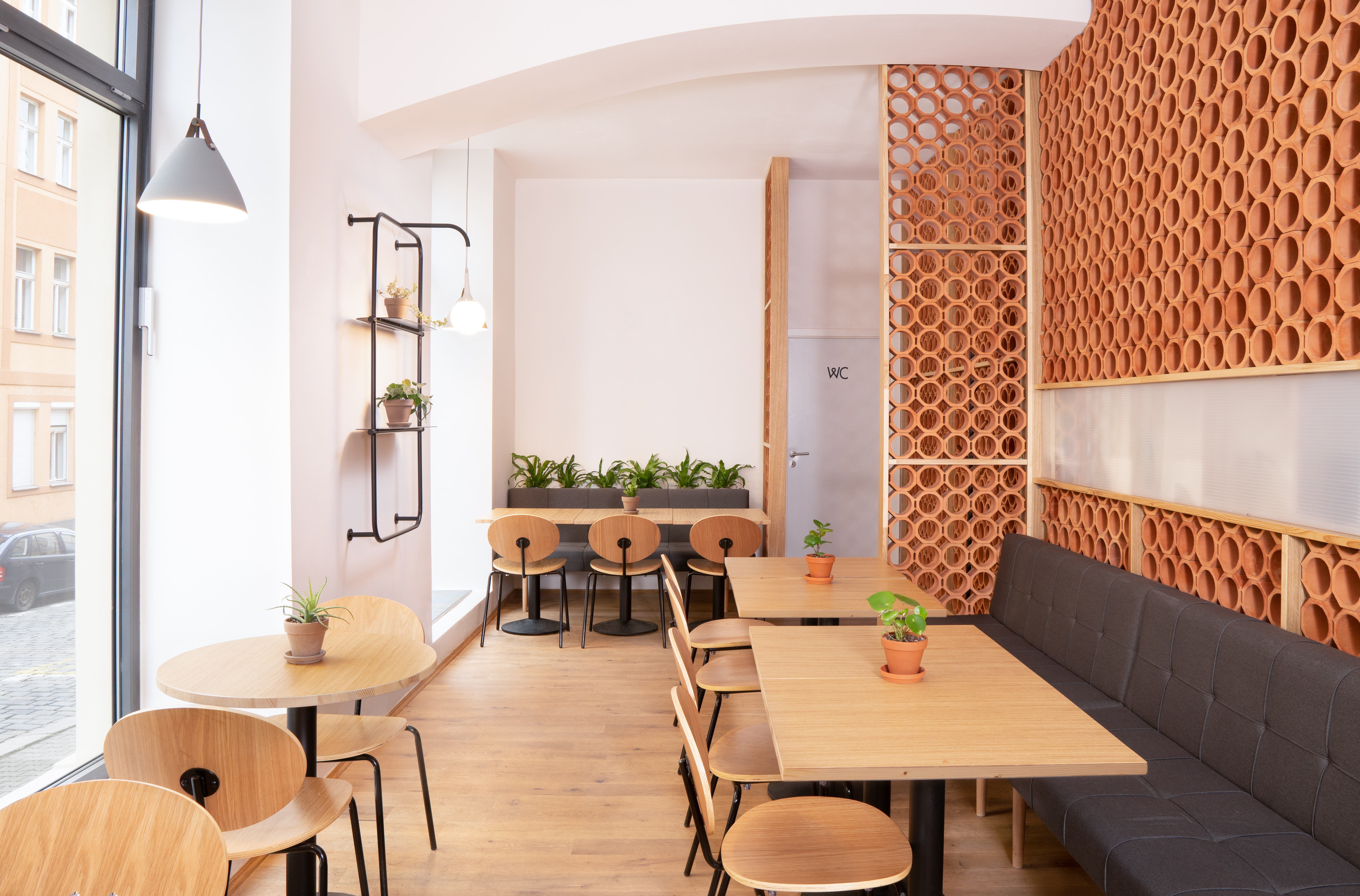 Open space offices Rozmarýn
The goal of this project was to separate social facilities from working space. 14 metres long and 3 metres tall industrial element created cosy secluded places with rest zones and refreshment zones. It covers the entrance to toilets, it sweetens the view from the opposite offices and thanks to flower boxes, its lively element, it refreshes the space, whose it is a dominant feature.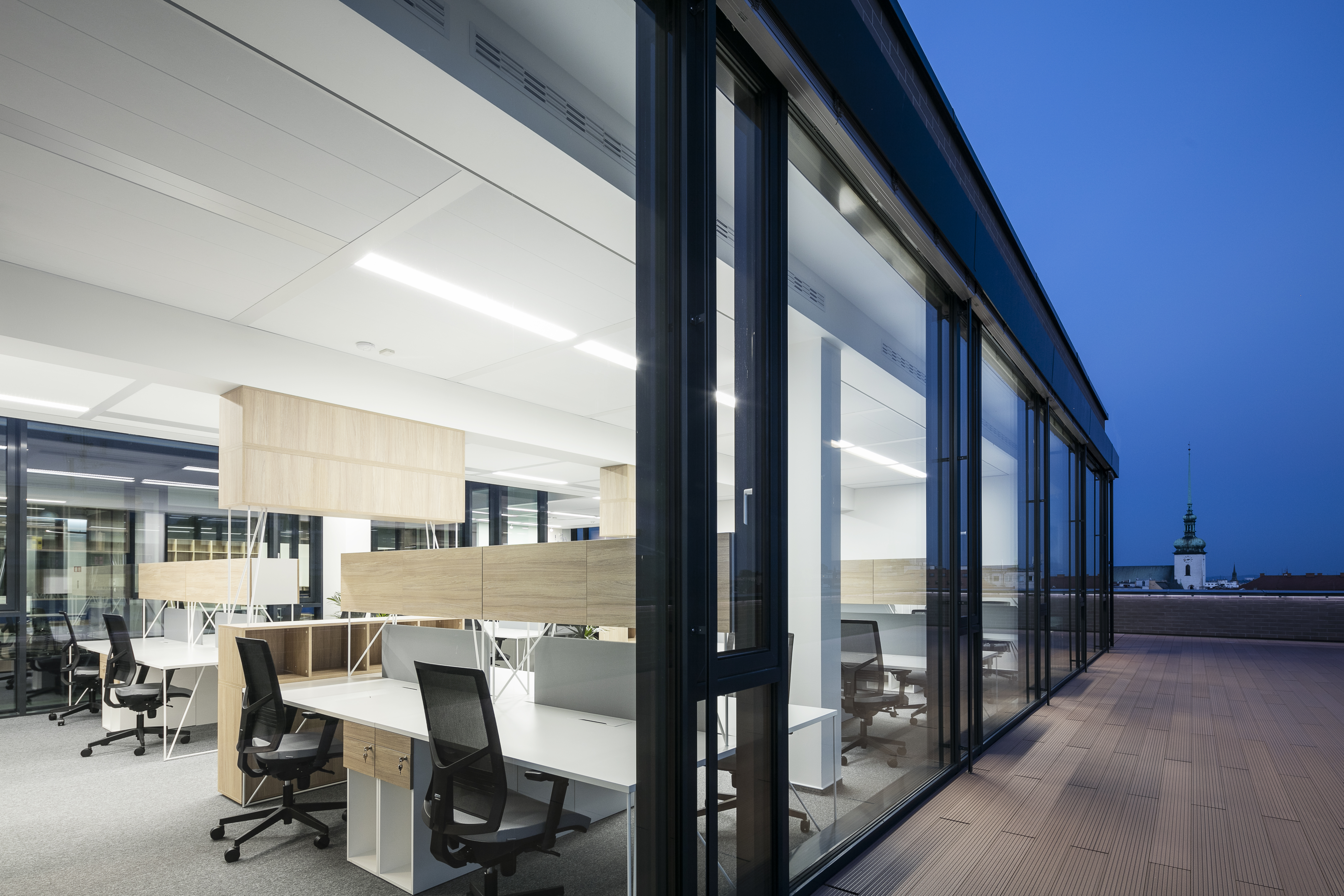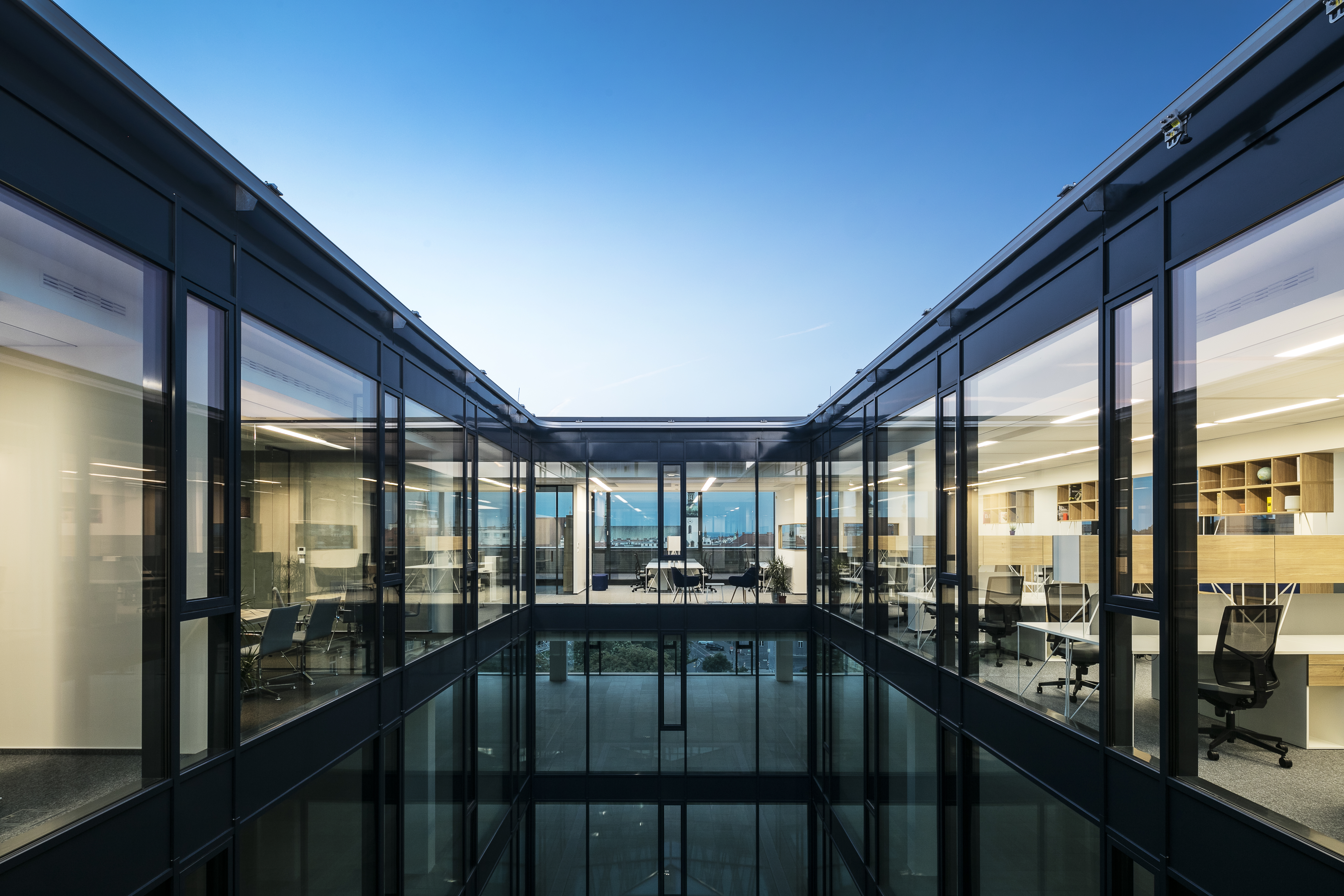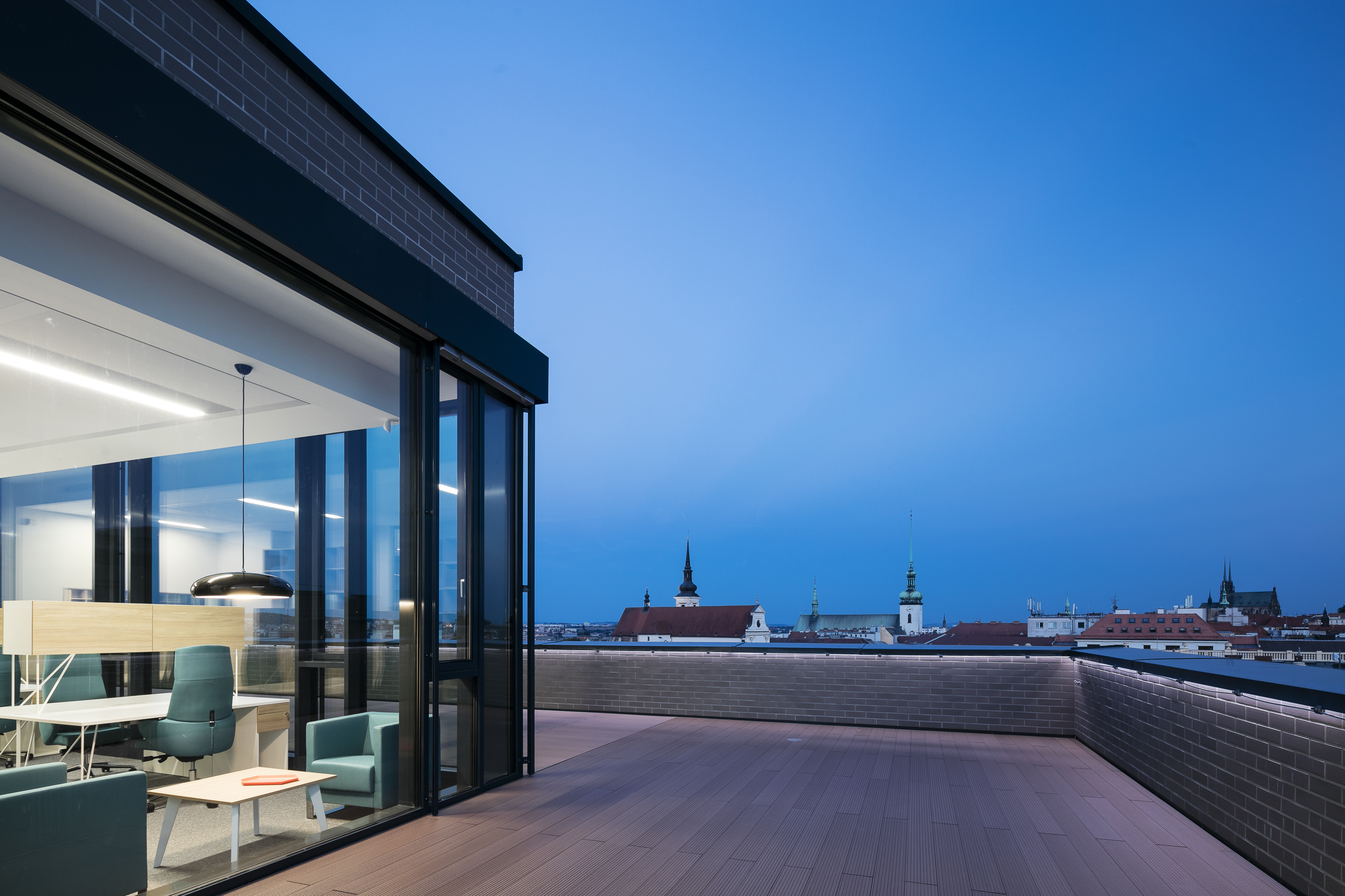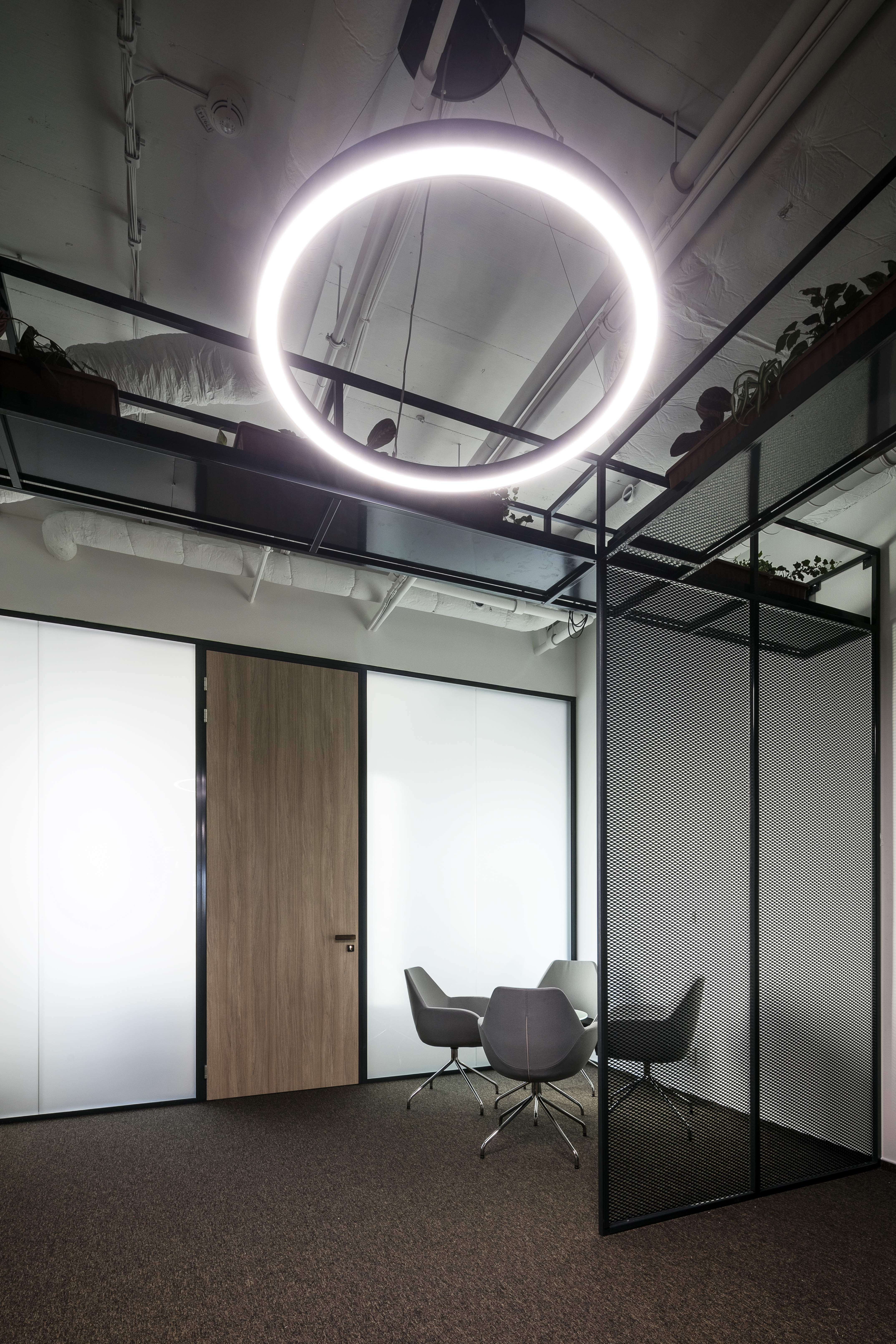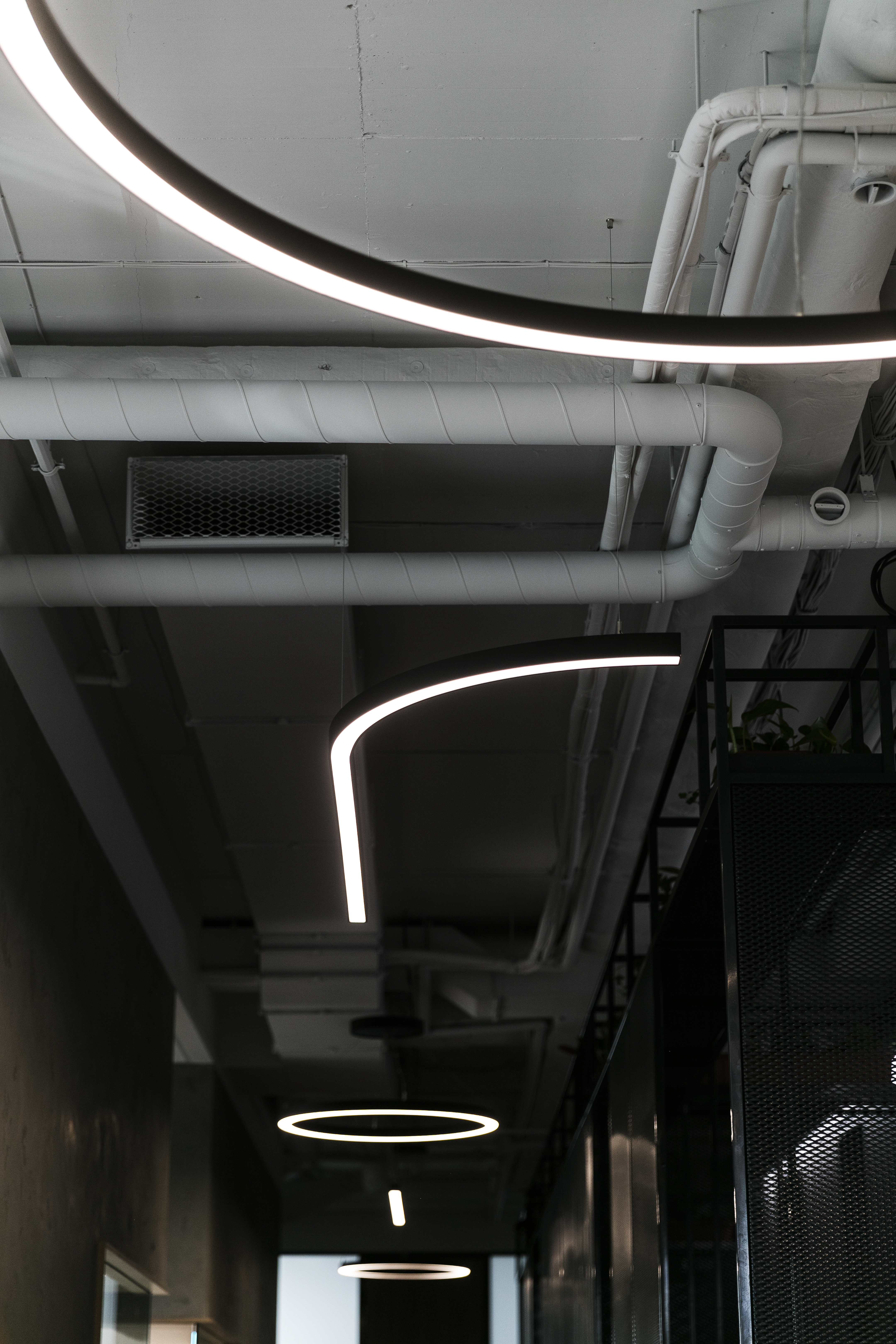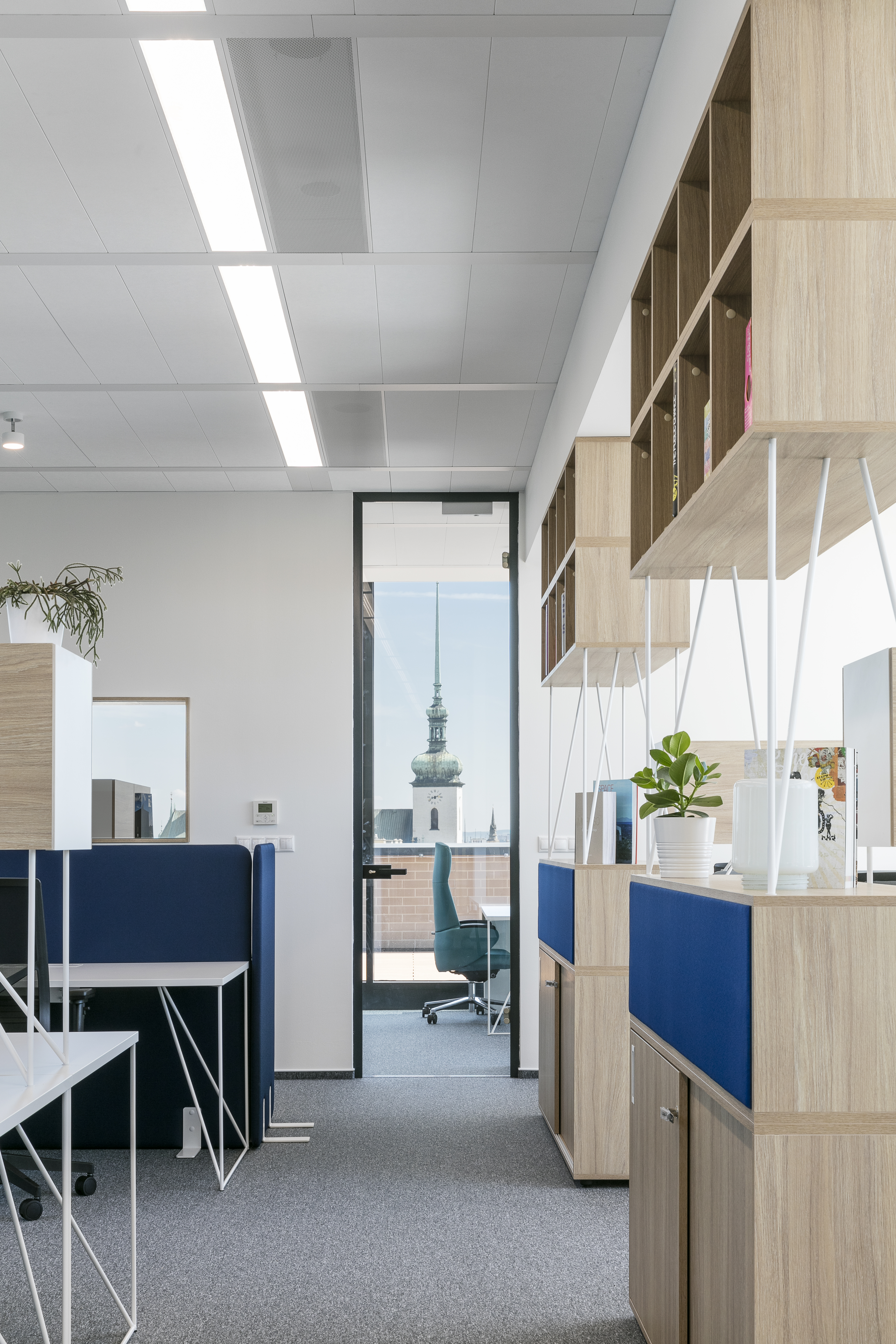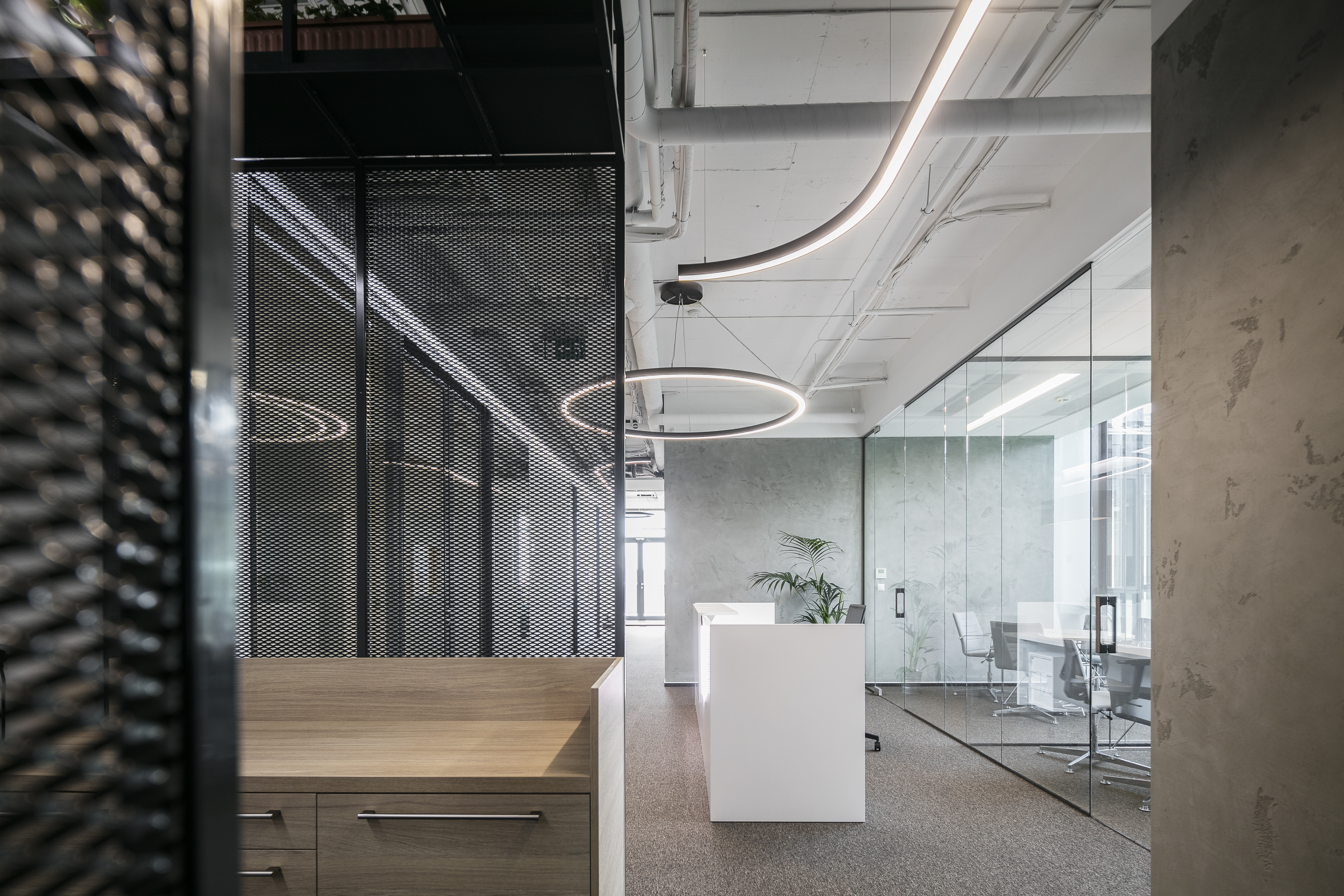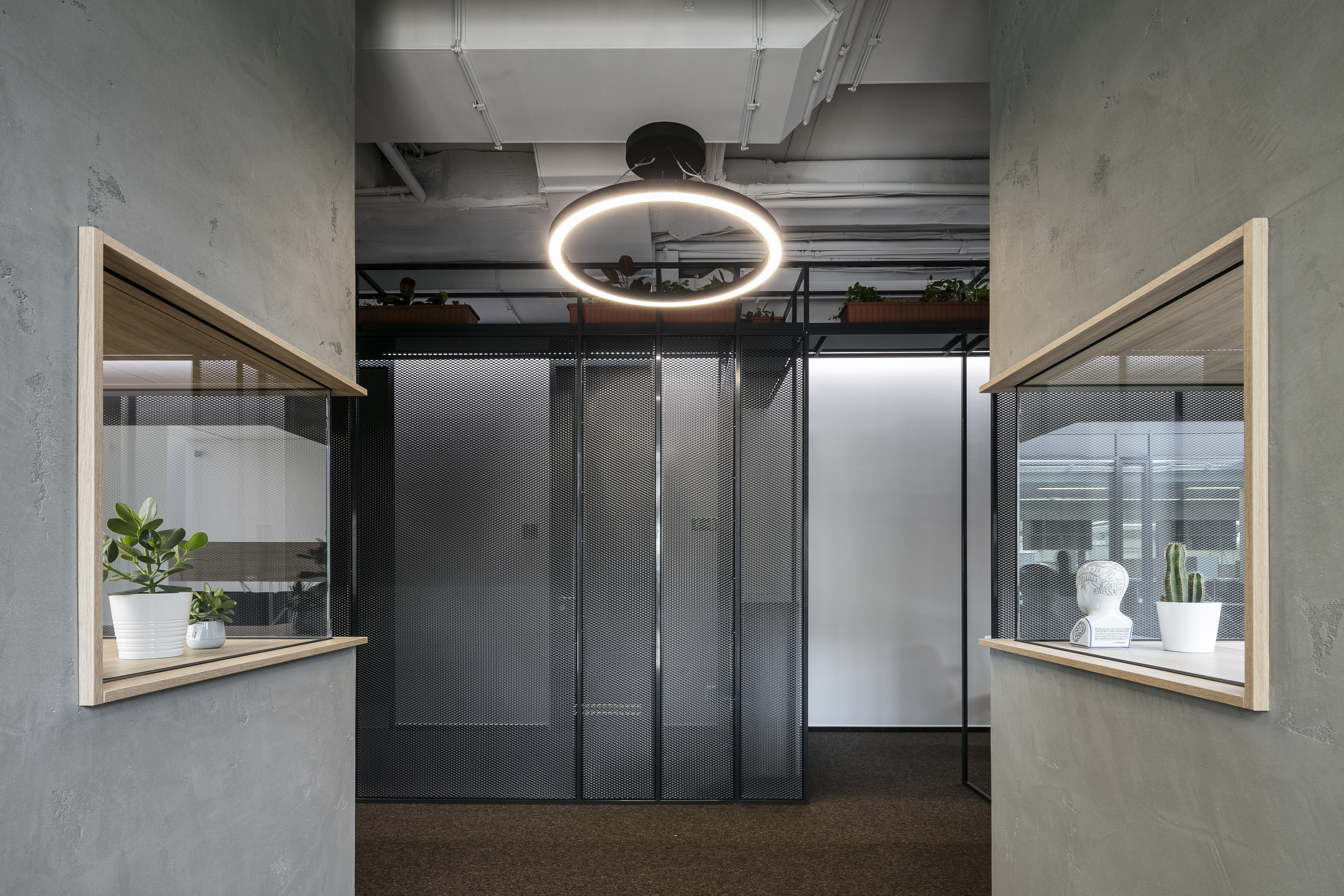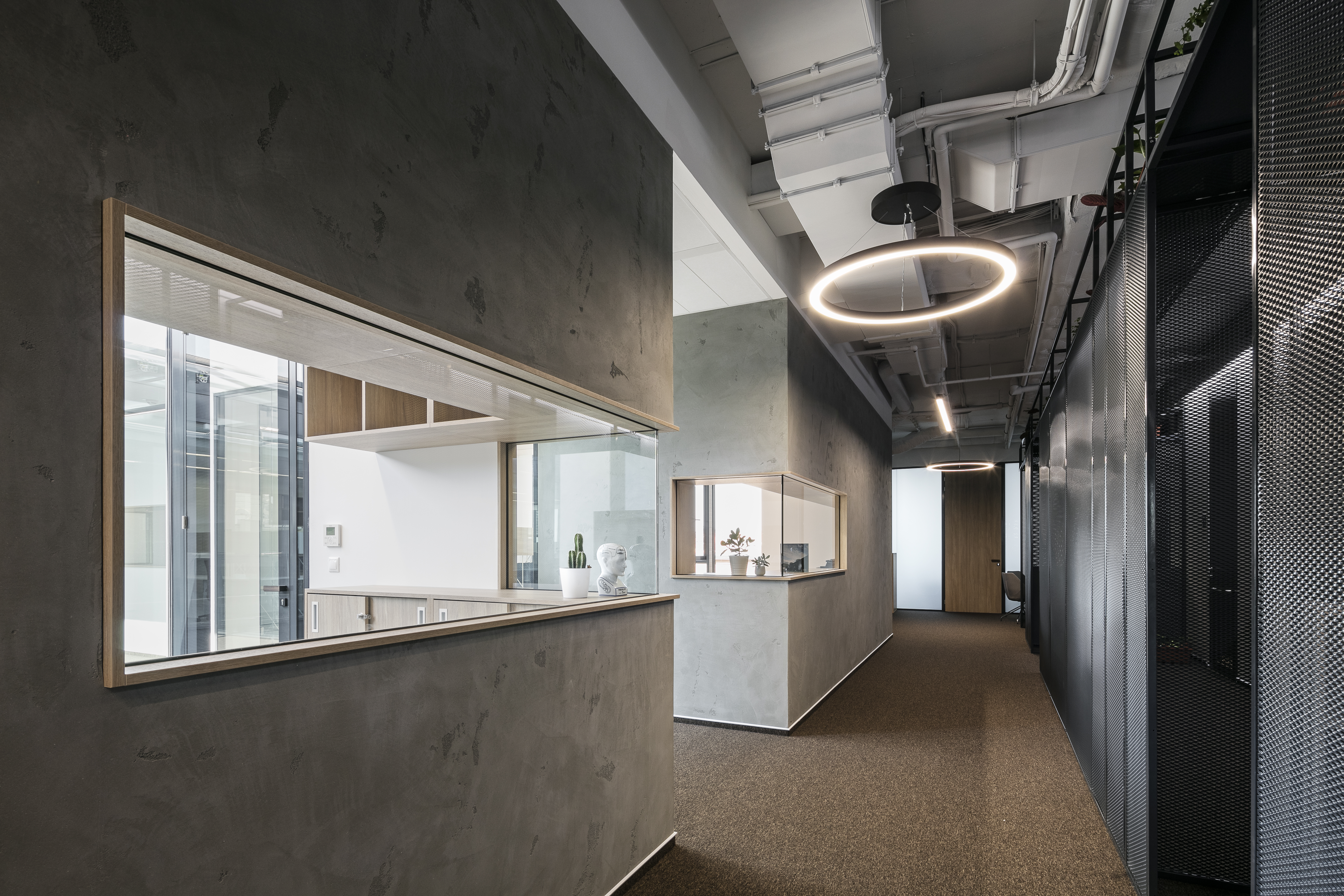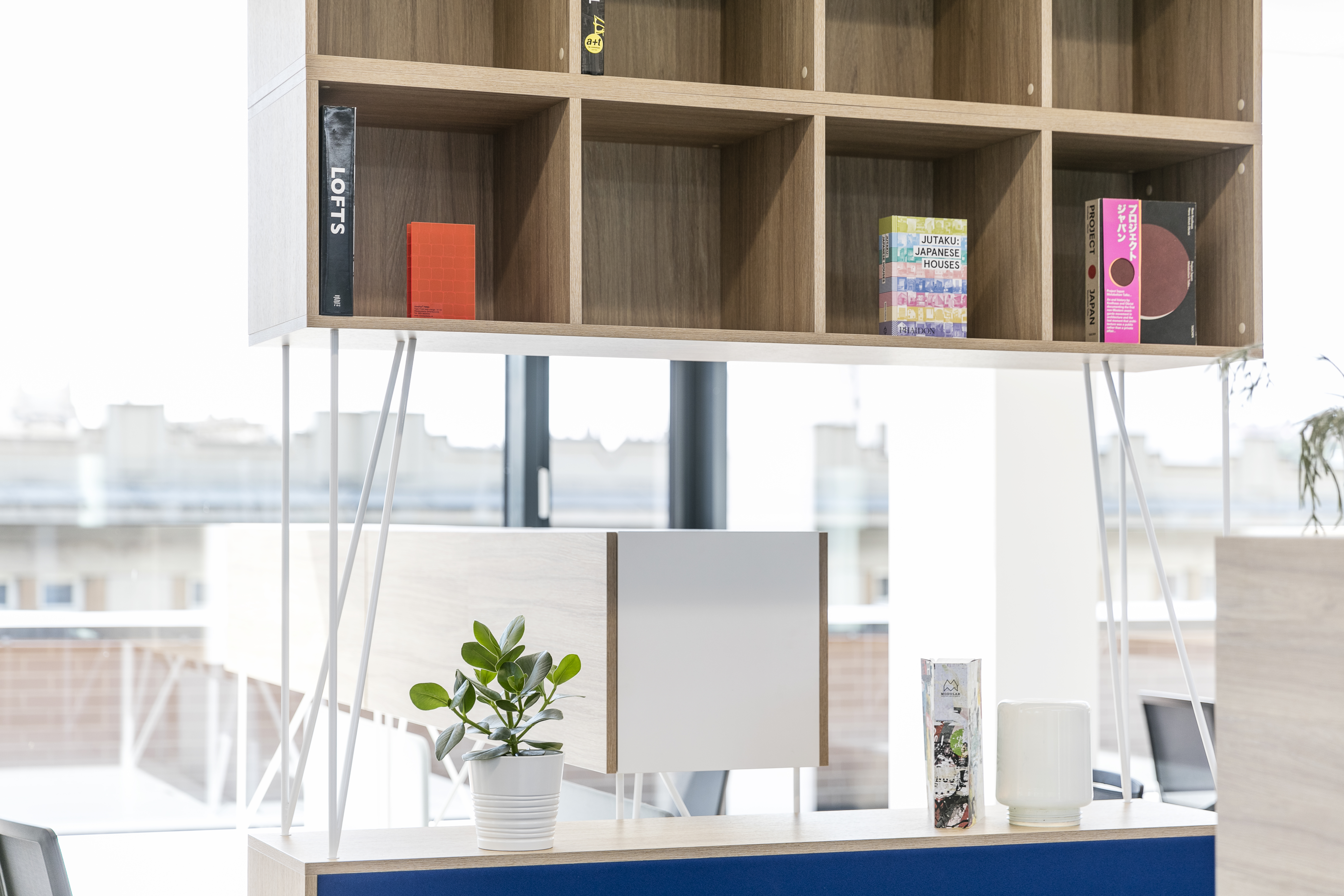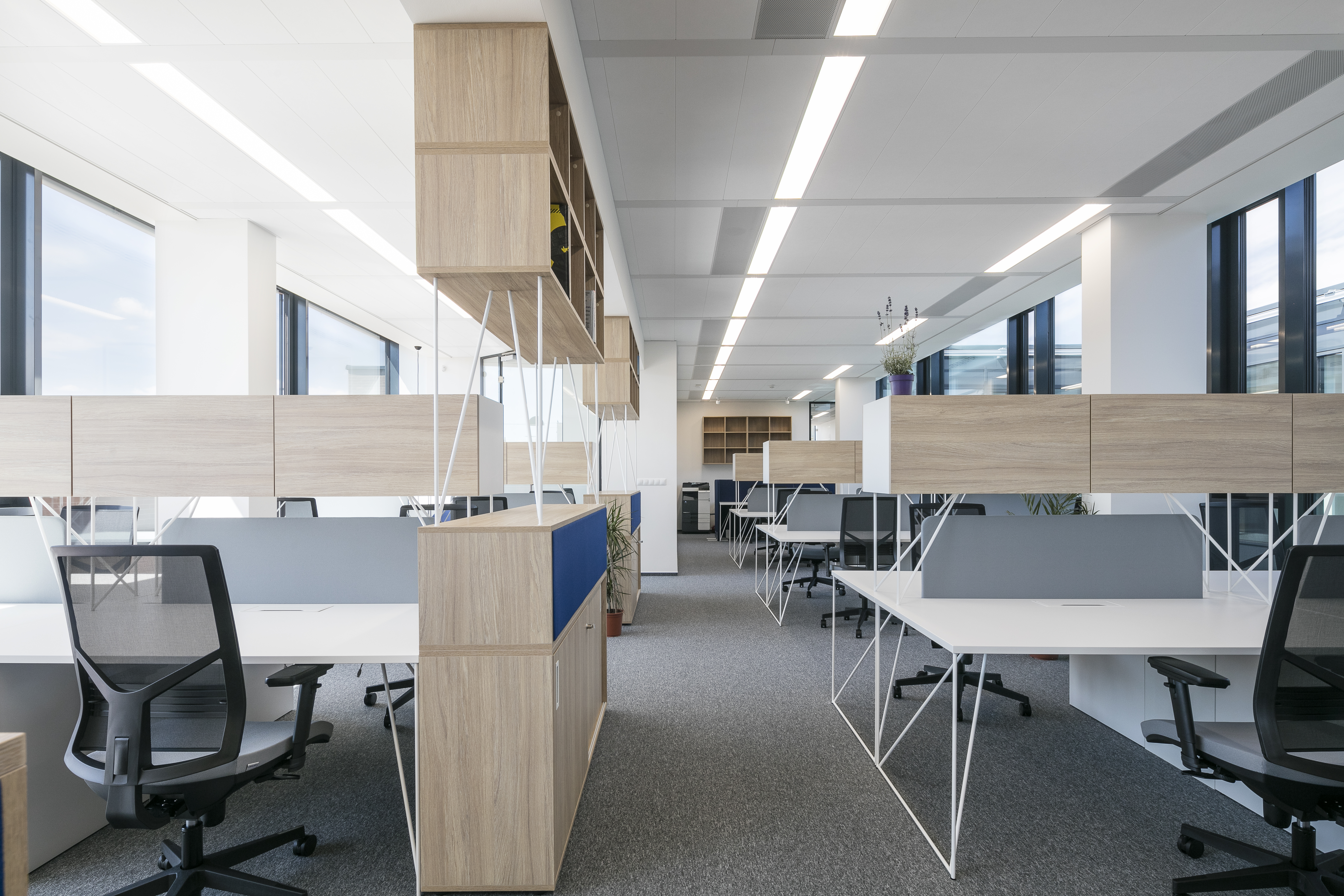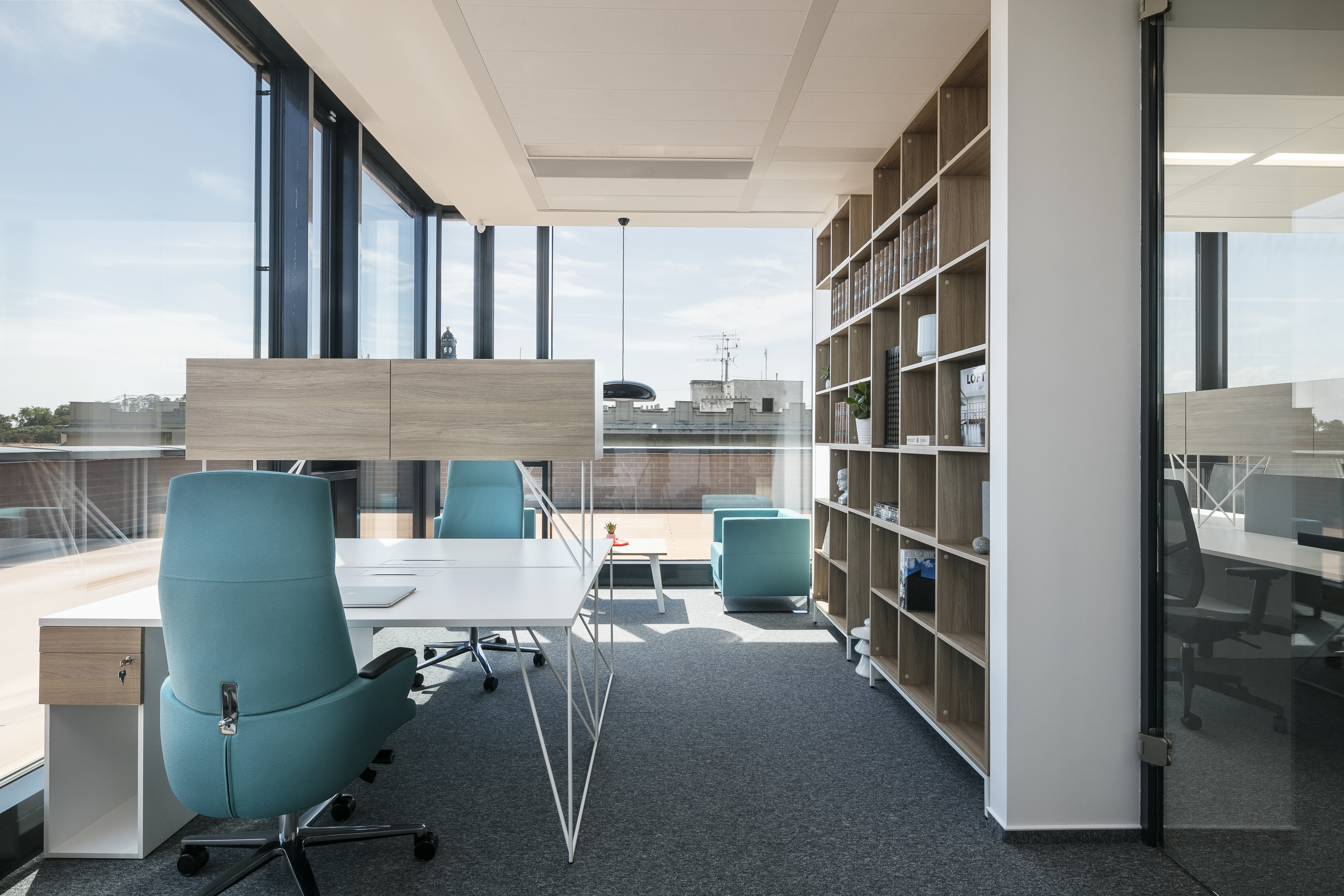 A flat – Čápek Street, Brno
We made several design metal components and larger structures for purposes of this modern flat. Given the atypical specifications of the flat we had to project our products as made-to-measure ones. Cupboards over the kitchen unit are basically one complex artefact with sliding doors which is in contrast with kitchen unit that is made of veneer plywood. Built-in cupboards are in fact a metal construction, so it gives the impression of lightness and easiness.